MOTOR VEHICLE SAFETY: A DISCUSSION BETWEEN CDC AND LIBERTY MUTUAL INSURANCE
Q&A with Liberty Mutual's Dane Bremer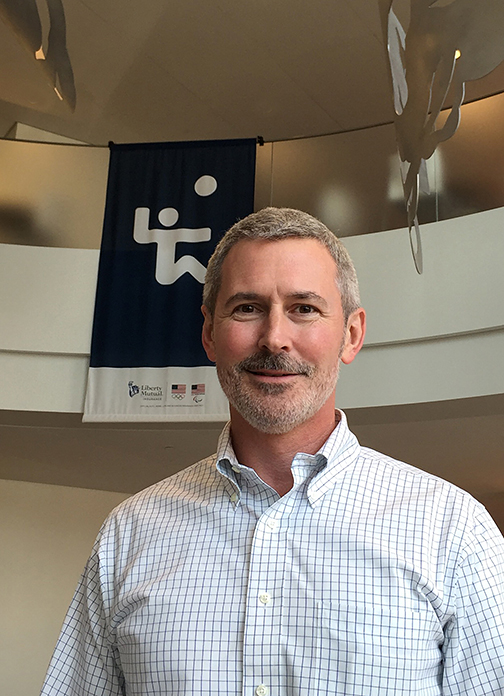 Based on your organization's research and experience, what strategies for promoting road safety in the workplace would you recommend to other organizations?
Employers are concerned and focused on improving the road safety of their drivers—both professional drivers and employees who drive occasionally on company business—in order to protect employees, their brand and business results, as well as the general public.
When it comes to promoting road safety in the workplace there isn't a one size fits all approach. Through exhaustive research and direct customer interactions, Liberty Mutual's Risk Control Services group has identified several key components commonly found within successful road safety programs. These components include:
Selecting drivers based on their history and ability to perform the job
Establishing and communicating job performance expectations
Monitoring performance against expectations
Providing feedback to drivers on their performance
Addressing behaviors that don't meet expectations
Documenting policies and actions
Ultimately, in order to have a successful road safety program, a company needs to take a multi-faceted approach. Managers must be actively involved in the process, providing both positive and constructive feedback. Employee drivers must understand the importance of their roles serving as the face of the company. Finally, the company must ensure that it provides both managers and drivers with the appropriate resources, whether that's through training opportunities, clear and concise road safety policies, or providing timely feedback that identifies and corrects the root cause of unsafe driving behaviors. Safety is everyone's responsibility and a company's road safety policy should reflect that.
Many organizations employ different types of drivers: professional drivers of commercial motor vehicles, sales and service drivers of light vehicles and occasional on-the-job drivers. How might an organization manage road safety differently for these groups of workers?
This is one of the biggest challenges company management and fleet safety managers face. As an organization evolves, so too must its ability to effectively develop and manage road safety programs. A company can't expect its employees to become better drivers if it is not providing them with the proper tools and training.
As companies add new customers, products, services or driver monitoring technologies, all of this introduces new pressures on employees. These changes have a unique and profound impact on employees who drive a company vehicle as part of their job.
Liberty Mutual Insurance helps its commercial auto insurance policyholders understand and address this challenge through risk consulting services oriented towards helping companies identify the unique circumstances their drivers face that might generate unsafe driving behaviors, which can easily become habits. Our process sometimes pairs telematics data with root cause analysis to look at both organizational and personal impacts that could contribute to unsafe behaviors, followed by development of a remediation action plan. We encourage all companies to work with their agents, brokers and insurance carriers to assess and improve commercial driver performance.
In addition to identifying root causes of unsafe driving, employers can also help employees by taking a more specialized approach to vehicle selection and training. As an example, Liberty Mutual has developed vehicle ergonomics and safety training modules specific to the make and model of the assigned fleet vehicles driven by our employees. These tools help us better equip employee-drivers with the knowledge necessary to ensure their safety and comfort within the specific vehicles they drive.
How can private-sector businesses and corporations help promote road safety for workers' families and communities?
A great way in which a private-sector business can help promote road safety within the communities they serve is to ensure their employee drivers have received—and continue to receive—comprehensive road safety information and training.
When an employee drives a company car they serve as an ambassador for the company. In this role, it's important that the driver be a role model behind the wheel.
Beyond providing extensive education opportunities to our drivers, Liberty Mutual promotes road safety through external partnerships with nonprofit organizations, government agencies and automobile manufacturers. Examples of this include sponsoring local child seat safety check programs, and leveraging resources provided by organizations like the National Institute for Occupational Safety and Health (NIOSH), shared internally with our employee drivers. At Liberty Mutual we work to help promote road safety beyond our employees. Through our partnership with the Network of Employers for Traffic Safety (NETS), we sponsored the creation of the Novice Drivers Road Map®, available on NETS' TrafficSafety.org website, providing parents of new drivers with tips, tricks and tools that help young drivers learn and exhibit safe driving habits.
How does Liberty Mutual engage with other businesses to help promote road safety on and off the job?
We have worked with many organizations in recent years to promote both on-the-job and off-the job road safety. For example, we worked with Subaru to develop and provide drivers of their vehicles with real-time driving feedback via an app and we partnered with Adept Driver to provide the teenSMART Driving Program which educates teen drivers on six key areas of motor vehicle operation through the use of driving simulations.
Additionally, the Liberty Mutual Research Institute for Safety in Hopkinton, Mass., enables our company the opportunity to promote road safety by publishing studies in scientific journals. The Center for Behavioral Sciences at the Institute studies the impact of behavioral, cognitive and organizational factors surrounding highway collisions and injuries. Through this research, we gain insights that will help understand and reduce the risk factors that lead to unsafe driving habits while working and on personal time.
Finally, we partner with other companies in identifying and addressing emerging trends within the automobile safety space through our membership with the Network of Employers for Traffic Safety (NETS). We use our relationship with NETS to help further enhance our fleet safety programming. Through our commitment to NETS we also provide our support to more public initiatives like NETS' Drive Safely Work Week, the 2 Seconds 2 Click Seat Belt Safety campaign and free resource publications such as the Guide to Defensive Driver Training.
What kind of information from CDC is helpful to you in keeping your own workforce safe on the road and to helping the businesses you insure to do the same?
NIOSH's Center for Motor Vehicle Safety provides Liberty Mutual with a wealth of information and resources that we can use to bolster our fleet safety program. A great example is NIOSH's recent publication of "Older Drivers in the Workplace: How Employers and Workers Can Prevent Crashes," which provides great advice to employers on how to work collaboratively with employees to ensure their safety behind the wheel as they age.
As we continue to explore the content made available through NIOSH's website, we are excited by the opportunity to further integrate their knowledge and expertise in to the content we provide our employees.