KEEPING PATIENTS SAFE: A CONVERSATION BETWEEN HCA AND CDC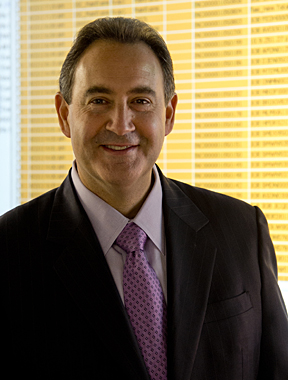 Q&A with HCA's Dr. Jonathan Perlin
How has HCA tackled improving quality across your facilities?
We strive to bring both high tech and high touch to the care of patients, and this is especially true in terms of our pursuit of excellence in quality care. We believe that safety is foundational and set "zero avoidable harm sustained forever" as our foremost goal. In working toward that, we seek to understand and create wide margins of safety. While we continue to rely on education to enhance patient safety, we recognize that the most reliable systems also require structured processes, simplified checklists and information technology.
We also seek to be effective in our care. We believe that our care must be based on the best medical evidence. We leverage our scale, just as we do for operating efficiency, to scan and evaluate the literature, and to engage physicians, nurses and other clinical team members in detecting and reducing variation from that evidence.
We recognize there are clinical situations where the evidence may not be clear, and we're pleased to be a part of the community of scholarship that builds the evidence. Our national scale is increasingly a platform for being a "learning health system." We provide care at 165 hospitals, 115 surgical centers, and through over 500 affiliated physician practices. We provide about 5 percent of major hospital services in the United States: for example, well over 200,000 babies are born in HCA hospitals annually. (That's more than on the entire continent of Australia.) Beyond our commitment to safe, effective, efficient, and compassionate care, we value partnerships that allow us to extend medical knowledge and improve the lives of the patients for whom we're privileged to provide care.
What are some partnerships that have been essential to the way you do business?
In addition to extending knowledge, partnerships simply help us improve care. Partnership with the March of Dimes helped everyone understand the risk of preterm elective delivery and the importance of carrying babies to term when possible.
Recent partnership between HCA and CDC, University of California Irvine, Harvard Pilgrim Health Care Institute, and the Agency for Healthcare Research and Quality has allowed us to define new best practices in infection prevention for critically-ill patients. This group conducted the REDUCE MRSA Trial to answer a critical research question: which of three protocols is most effective in the reduction of MRSA (methicillin-resistant Staphylococcus aureus) infections among patients in intensive care units (ICUs)? Learn more about the REDUCE MRSA Trial. The study included 43 HCA-affiliated hospitals and involved more than 75,000 patients. By bringing together intellectual capital and pragmatic research—that is, research conducted in the process of routine care—we discovered that universal decolonization (or the use of antimicrobial soap and nasal ointment on all ICU patients) reduced bloodstream infections, including MRSA, by 44 percent. Because of the partnership and interoperable information technology, this study was completed in 18 months.
We're very proud that the results of the REDUCE MRSA study were published in The New England Journal of Medicine (NEJM) in May 2013, and was named one of the top 10 medical stories of 2013 by the editors of NEJM Journal Watch. More importantly, this new best practice has been instituted in all HCA hospitals and is protecting patients and saving lives.
The REDUCE MRSA study is a great example of HCA putting what it has learned to work. Tell us about other initiatives at HCA. What about the growing threat of antibiotic resistance?
Antibiotic resistance highlights another example of the critical importance of partnerships, especially those between providers and their patients. At HCA, we have employed CDC's guidelines, outlined in the report "Antibiotic Resistance Threats in the United States, 2013" in our strategy to promote good antimicrobial stewardship and address the increasing threat of superbugs. CDC's report identifies the need for strong infection prevention, improving the use of antibiotics, tracking resistance and developing new antibiotics and tests for resistant bacteria.
Putting to work what we learn is as important as discovery. That's why we put the results of REDUCE MRSA into practice. It is why we introduced a "hard stop" policy to prevent preterm elective birth. And that's why we are fans of CDC and Agency for Healthcare Research and Quality distilling and disseminating the evidence of world literature. All of this is a good reminder that we can't forget the basics: good infection prevention begins with hand hygiene. We are working with major technology providers to develop systems to reinforce the safety culture with automated reminders for hand hygiene.
We've also learned that we need to partner effectively with both physicians and patients. Whether it is reinforcing the importance of hand hygiene, or promoting good antimicrobial stewardship, effectiveness begins with good collaboration and education. We want to help both prescribing providers and patients understand their responsibility in using antibiotics responsibly.
What are the biggest challenges you face as the leader of clinical services with responsibility for improving performance?
A challenge that all healthcare leaders face is improving the value of health care. We strongly believe that good quality is good business. Good safety and quality are not only a moral imperative for healthcare providers, but represent the most efficient practice. Lapses in safety or quality are tantamount to "rework" in other industries. However, the consequences are far more significant when we have the privilege of caring for human lives. While it would seem that HCA scale is formidable in terms of change, the truth is that learning is accelerated because of our large platform. There is extraordinary intellectual capital among our 200,000 employee colleagues and among the 50,000 or so affiliated physicians. The capacity to learn has to be intentional, though. That means we either have to conduct research actively, or be able to look across our organization to identify new best practices. While our electronic health records helped us conduct the REDUCE MRSA study, what if we could have tapped into the "collective memory" of healthcare today to have determined that universal decolonization was best? We are now linking our collective experience into a clinical data warehouse. Our goal is to be able to answer such questions.
One of our areas of intense interest—an interest that we share with CDC—is to tap into those data to better identify early markers of sepsis, the cause of one-in-three hospital mortalities. If we think of sepsis as fire, the state-of-the-art is to be able to identify the first flames; our goal is to change the state-of-the-art and be able to detect first signs of smoke.
What role can businesses play in increasing employee awareness about safe healthcare practices and infection prevention?
Businesses have an important role in helping their employees maintain health and manage disease. Businesses and employees have a shared interest in the best health outcomes and, consequently, in accessing the best—and highest value—healthcare.
Businesses can help employees make informed choices by identifying those care providers that achieve better outcomes. While performance measures are not perfect or exhaustive in terms of covering every disease or clinical service, good-measure performance is generally an indicator of priority placed on quality. We are very proud that 80 percent of HCA hospitals were identified by The Joint Commission as "Top Performers" on quality measures. This compares favorably to about 33 percent of American hospitals.
Our organization also takes a cue from CDC's full name: The Centers for Disease Control and Prevention. Our organization is firmly committed to health promotion and disease prevention, and often using CDC guidelines, we have initiated employee wellness programs that include evidence-based health screenings, health assessments, and action plans. Again, we believe that good quality is good business, and that is true of all businesses, because healthy employees enable companies to succeed. Healthier employees are more capable employees, lose less time from work due to illness, and conserve precious healthcare resources.
HCA was also one of the first healthcare organizations to have a mandatory patient safety policy for flu prevention. By encouraging vaccination and achieving benchmark rates of immunization among employees successively for a number of years, we have not only prevented unnecessary exposure and even harm for patients, but helped employees maintain their own and their family's health. Increasingly, businesses have access to tools to help them promote health among their employees. Wellness programs by organizations like H2U, an HCA affiliate, are helping companies assess and improve the health of their workforces. CDC is a resource not only for healthcare providers, but also for businesses. Whether it's understanding this year's flu outbreak or preventing occupational injuries, CDC is not only a national authority, but an international treasure.
Photos of Dr. Jonathan Perlin courtesy of HCA