World Polio Day - CDC's Role in Disease Eradication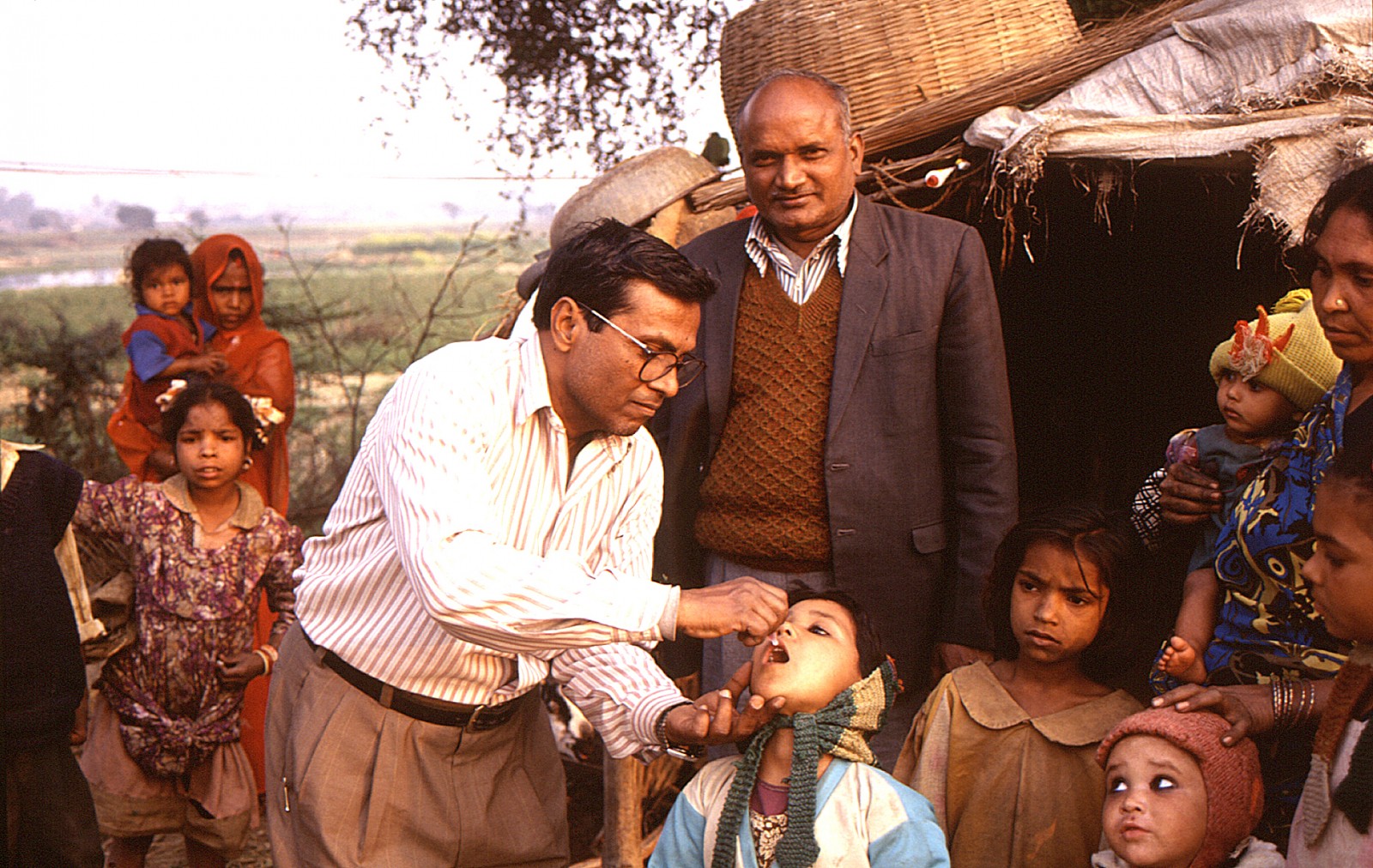 Today is World Polio Day, a day to raise awareness, celebrate progress and focus on the urgency of the disease as CDC and its global partners continue the push to eradicate polio. CDC has been a leading partner of the Global Polio Eradication Initiative, providing scientific expertise and operational research, since the global public health campaign began in 1988.
The active transmission of wild poliovirus currently remains in only three countries – Afghanistan, Pakistan and Nigeria – and the number of new polio cases is down to 171. We are close to eradication, but the challenge to administer vaccines to every child is huge and in challenging and sometimes hostile environments.
That's why the CDC Foundation manages the Bob Keegan Polio Eradication Heroes Fund, which honors health workers and volunteers who have incurred serious injury or lost their lives as a direct consequence of their participation in polio eradication activities.
The fund was established in June 2000 in partnership with major polio eradication partners. Robert "Bob" Keegan was the first contributor, donating the award money he received when we was recognized with CDC's distinguished William C. Watson Jr. Medal of Excellence. Bob remained the fund's strongest advocate. When he retired from CDC in May 2007, he completed a bike ride across the U.S. from Florence, Oregon, to Yorktown, Virginia – 4,165 miles – to raise awareness and dollars for the polio eradication initiatives of the CDC Foundation and Rotary International. When Bob passed away in January 2012, the CDC Foundation renamed this fund in his honor to express our gratitude for his extraordinary leadership and dedication.
We are proud to support CDC's involvement in this amazing polio eradication campaign. I hope that you will join me in honoring World Polio Day by making a gift to The Bob Keegan Polio Eradication Heroes Fund: make a gift to the fund.
"In my mind, this CDC Foundation fund is an extraordinary example of leveraging small amounts of funding to do a tremendous amount of good. When you see a child paralyzed with polio, and you realize that it's totally preventable with existing vaccines, there's a high level of motivation to get involved and make a difference." – Bob Keegan
---
---