Welcome Monique Patrick to the CDC Foundation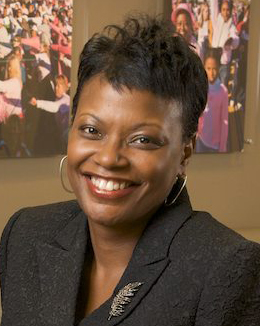 Today I am pleased to share with you some exciting news — Monique Saunders Patrick has joined the CDC Foundation as chief operating officer (COO). Monique will have responsibility for the Foundation's finance, human resources, legal and information technology functions and will serve on our executive team.
The COO role is a newly created position at the CDC Foundation. As our organization has grown and our role serving the Centers for Disease Control and Prevention (CDC) continues to evolve, we felt that it was an appropriate time to bring on board a COO to help guide and carry out our strategy.
To fulfill our mission to help CDC do more, faster we must aspire to be as effective and efficient as possible, and Monique will be instrumental on delivering on this goal.
Monique has more than 25 years of experience in finance, operations and administration management. She most recently served as the chief finance and administrative officer for Atlanta-based Points of Light Foundation. Prior to this experience, she served as managing director of finance and operations at the American Cancer Society and in director and manager roles at a number of corporations.
In addition to an outstanding body of work in both nonprofit and for-profit organizations, Monique has been involved in the local community. She currently serves as a board member for the Elaine Clark Center in Atlanta. Previously she served as a board member and vice chair of ROOTS Adoption Agency and participated in the Big Brothers Big Sisters of Metro Atlanta.
We welcome Monique and are excited she is joining our team.
---
---