A Global Fight for Tobacco Control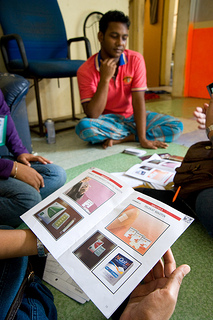 This week, CDC and the CDC Foundation global tobacco control team members are attending the 15th World Conference on Tobacco or Health in Singapore. Over 2,600 delegates from 124 countries will be attending this conference. This gathering offers an exciting opportunity for global partners to convene and discuss the latest tobacco use research, interference on the part of the tobacco industry, and progress on implementing key tobacco control measures. In addition to these important discussions, several awards dinners honoring achievements in tobacco control will take place.
We are also thrilled to report the Bloomberg Philanthropies announcement of its ongoing commitment to global tobacco control through the initiative. Over the last six years, Bloomberg Philanthropies has generously contributed $375 million to this global effort. The latest announcement on March 22, which adds $220 million to funds previously donated, renews their commitment for another four years.
Mere statistics cannot fully express the immensity of the tobacco epidemic. If trends continue, 1 billion people will die from tobacco use during the 21st century.
As partners of the Bloomberg Initiative to Reduce Tobacco Use, the CDC Foundation supports CDC's Global Tobacco Control Branch as it works 24/7 to monitor and measure the global tobacco epidemic. We can't wait to see what the next four years will bring!
---
---