Happy Holidays from the CDC Foundation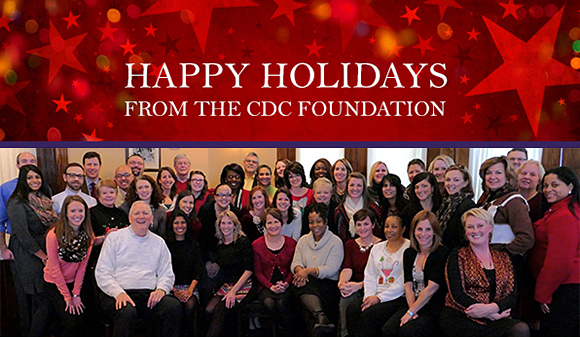 Thank you for helping us extend the Centers for Disease Control and Prevention's (CDC) life-saving work at home and throughout the world this year. We are grateful for the support you have provided to more than 250 programs that are saving thousands of lives.
As we celebrate the holidays, we ask that you keep our CDC colleagues in mind as they continue to work around the clock to stop the Ebola epidemic. Many staff will be in West Africa in the midst of the Ebola response and unable to spend time with family and friends this holiday. We are honored to support their important work, and we are thankful for the many contributions that you have provided for this critical response. Your support helps to create a healthier, safer world for us all.
We wish you a healthy and happy holiday season.
---
---
---