Clean Hands Count!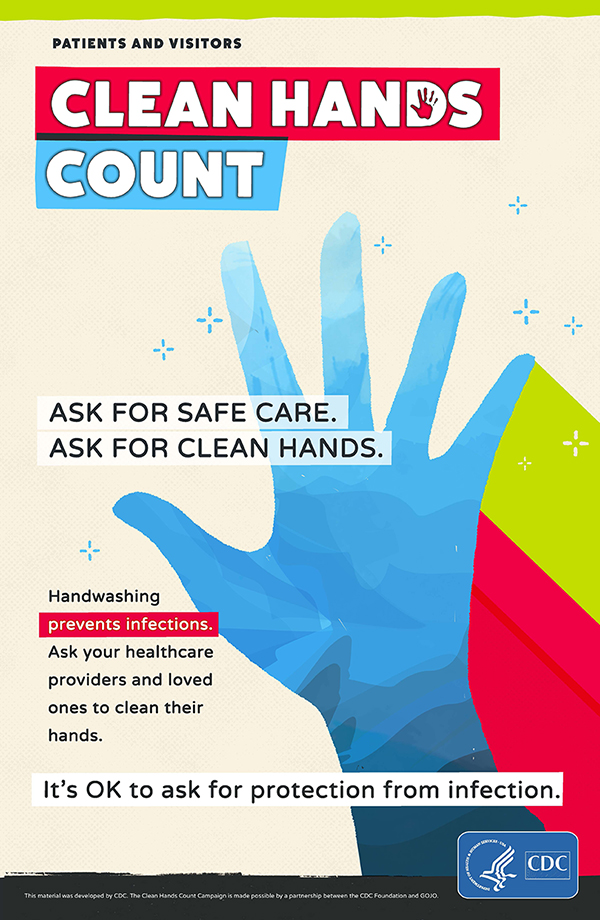 The science is clear: clean hands protect patients and healthcare providers from serious infections. However, studies show that on average, healthcare providers clean their hands less than half of the times they should. This is a contributing factor in the spread of healthcare-associated infections that affect one in 25 hospital patients on any given day.
To coincide with World Hand Hygiene Day today, the Centers for Disease Control and Prevention (CDC) is launching a new hand hygiene campaign for healthcare providers, patients and their loved ones called Clean Hands Count. Through the Clean Hands Count campaign, CDC aims to:
Improve healthcare provider adherence to CDC hand hygiene recommendations.
Address the myths and misperceptions about hand hygiene practice.
Empower patients to play a role in their care by asking or reminding healthcare providers to clean their hands.
We are grateful to GOJO for their partnership that made this campaign possible. The CDC Foundation announced this partnership earlier this year. Learn more about this campaign and download brochures, fact sheets and infographics at http://www.cdc.gov/handhygiene/.
This blog is also posted on GOJO's Hand Hygiene Blog.
---
---
---