ASSIGNMENT: CDC - Photographs by David Snyder
View the exhibit at CDC's Global Health Odyssey Museum, September 25, 2010 - January 14, 2011.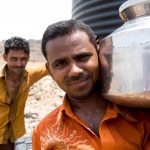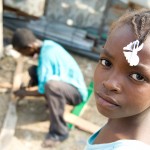 On assignment for the CDC Foundation, photojournalist David Snyder has traveled to Kenya, Brazil, Peru, Haiti, India and several cities in the U.S. to report on CDC programs in action. This exhibition features more than 75 photographs and notes from the field. Through his travels, Snyder has captured the unique stories of individuals whose lives have been impacted by the work of CDC and the CDC Foundation. From "Mama Sprinkles," who distributes micronutrient packets to families in Kenya's Nyanza Province, to CDC scientists who conducted disease surveillance after the earthquake in Haiti, Snyder's images and field notes tell the story of how people, working with common dedication and cause, can improve the health of communities everywhere.
Watch an interview with David Snyder by Jason Parker of artrelish.com.
The Assignment: CDC photo exhibition is in honor of a generous bequest from the Estate of Frances M. Shillinglaw.
Global Health Odyssey Museum
Centers for Disease Control and Prevention
1600 Clifton Road, NE
Atlanta, GA 30333
Hours:
M, T, W, F: 9 AM – 5 PM, Th: 9 AM – 7 PM
Closed Saturdays, Sundays and federal holidays.
Admission is free. Parking is free.
Driver's license or passport required for entry. Vehicle inspection required. Media Contact: Amy Tolchinsky, 404-523-3486 or atolchinsky@cdcfoundation.org
---
---