$25 Million from Mark Zuckerberg and Dr. Priscilla Chan Helps Fight Ebola
The CDC Foundation is pleased to announce today that Facebook Founder and CEO Mark Zuckerberg and his wife Dr. Priscilla Chan are helping to fight Ebola through a generous $25 million gift to the CDC Foundation from their donor-advised fund at Silicon Valley Community Foundation.
To date, Ebola has taken the lives of more than 4,000 people and infected approximately 8,400 in West Africa as the U.S. Centers for Disease Control and Prevention (CDC) and others work to contain the world's worst Ebola epidemic. This multi-million donation will provide flexible funding to help CDC meet critical on-the-ground needs in the most severely affected countries of Guinea, Liberia and Sierra Leone and to support CDC's work anywhere in the world where Ebola poses a threat to health.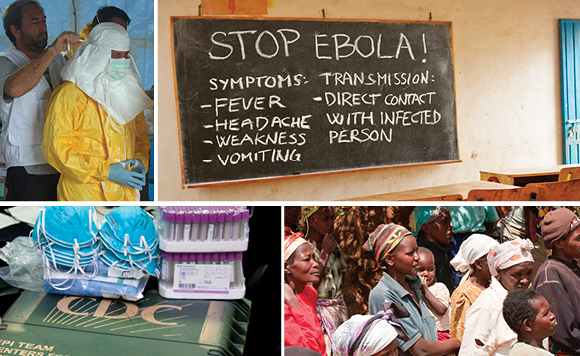 This donation will be used by the CDC Foundation to help expeditiously address needs that are identified by CDC experts on the ground, and that could otherwise go unmet. These needs may include the equipping of community care centers, employment and training of local staff, generators, vehicles to be used for specimen transport, Ebola case identification and contact tracing, burial support, and translation services and communications, all vital to health care system strengthening. This grant will also fund other needs that arise going forward.
At the CDC Foundation, we are inspired by this incredible gift to equip CDC with frontline resources that are crucial to fighting the deadly Ebola epidemic. We all have a role to play in stemming the tide of Ebola and the time to act is now. As CDC Director Tom Frieden said, "The most important step we can take is to stop Ebola at its source. The sooner the world comes together to help West Africa, the safer we all will be."
We are sincerely grateful for this $25 million donation from Mark Zuckerberg and Dr. Priscilla Chan. I hope you, too, will consider joining us in the fight against Ebola by contributing to the CDC Foundation's Global Disaster Response Fund today.
---
---
---