500 Cities Project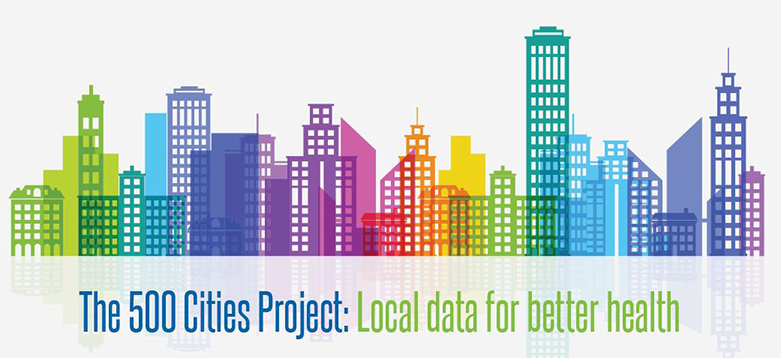 To ensure the health of America's neighborhoods and communities, it is vital to understand the scope of the nation's most pressing health challenges. The CDC Foundation is partnering with the Centers for Disease Control and Prevention (CDC) and the Robert Wood Johnson Foundation to release a first-of-its-kind data analysis for the 500 largest American cities, and the census tracts within cities, to identify, analyze and report data for a select number of chronic disease measures.
The 500 Cities Project will help inform the development and implementation of effective and targeted public health prevention activities in many of America's cities. The CDC Foundation announced the launch of this project in February 2016.
A new, interactive web application is also now available for users to view and explore city-and neighborhood-level health data for America's 500 largest cities. The web application enables public health professionals, policymakers, and researchers to see and use the data to effectively address and target interventions to specific areas where they are most needed. The interactive mapping application enables users to zoom in to their neighborhood and look at local data compared with data for the entire city.
This data will focus on conditions, behaviors and risk factors that have a substantial impact on public health.
Learn More
Project Purpose and Unique Value
Funding Partners:
Robert Wood Johnson Foundation
Program Partners:
CDC's National Center for Chronic Disease Prevention and Health Promotion