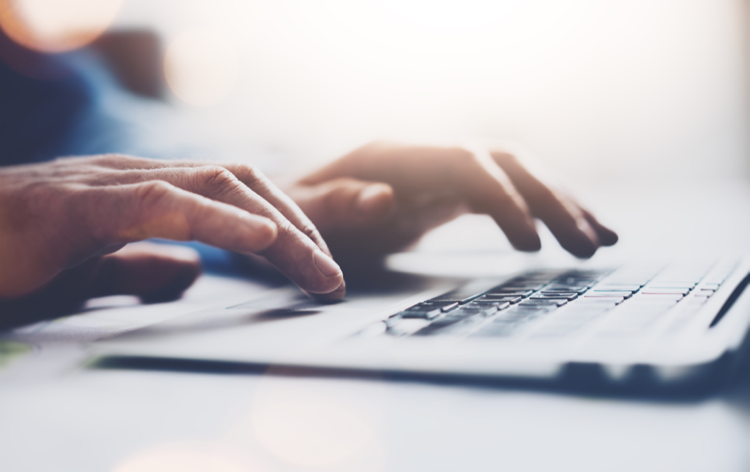 Digital Bridge is a public-private partnership of healthcare providers, health information technology developers and public health organizations working together to advance clinical care by developing data systems to exchange information between healthcare and public health. This innovative collaborative brings together key decision makers to solve information exchange challenges. The partnership is working to improve public health surveillance and action through more efficient data sharing.

The CDC Foundation is a partner in this work, creating solutions for a nationally consistent and sustainable approach to using electronic health data and improving systems of collaboration. To expand this work, the CDC Foundation is working to bring together more public and private partners and investments to build capacity and infrastructure to the existing processes of data exchange. This will provide more complete information and data that can inform clinical care, public health and emergency response. The Sergey Brin Family Foundation is the lead CDC Foundation donor supporting this initiative.
"Health care, public health and electronic health record vendors are working together to build a system that makes reporting easier for clinicians while enabling public health to respond more effectively."
– John Lumpkin, MD, MPH, President, Blue Cross and Blue Shield of North Carolina Foundation
The Preventing Infections in Cancer Patients initiative, led by CDC and the CDC Foundation, with support from Amgen Oncology, was developed to help lower the risk of infection during chemotherapy. The program provides resources to patients, caregivers and oncology providers about the serious side effect of chemotherapy called neutropenia or low white blood cell count, which may lead to hospitalization, disruption in chemotherapy schedules and even death.

In 2019, the program commemorated a decade of helping patients. During the year, the program launched new resources that provide support to cancer patients undergoing chemotherapy. The new educational materials include a public service announcement and a virtual healthcare provider tool in English and Spanish: TINA and TINA en Español. This tool, "Talking about Infection & Neutropenia Awareness," known as TINA, is an interactive evidence-based online tool that provides a personalized learning experience in English and Spanish for cancer patients, and a role-playing and training opportunity in English for providers to communicate better with their patients.
"TINA is the first-ever tool developed to engage both patients and providers in an educational and informative way. Our hope is that TINA can help facilitate more effective communication about this serious side effect of chemotherapy."
– Lisa Richardson, MD, MPH, director, Division of Cancer Prevention and Control, CDC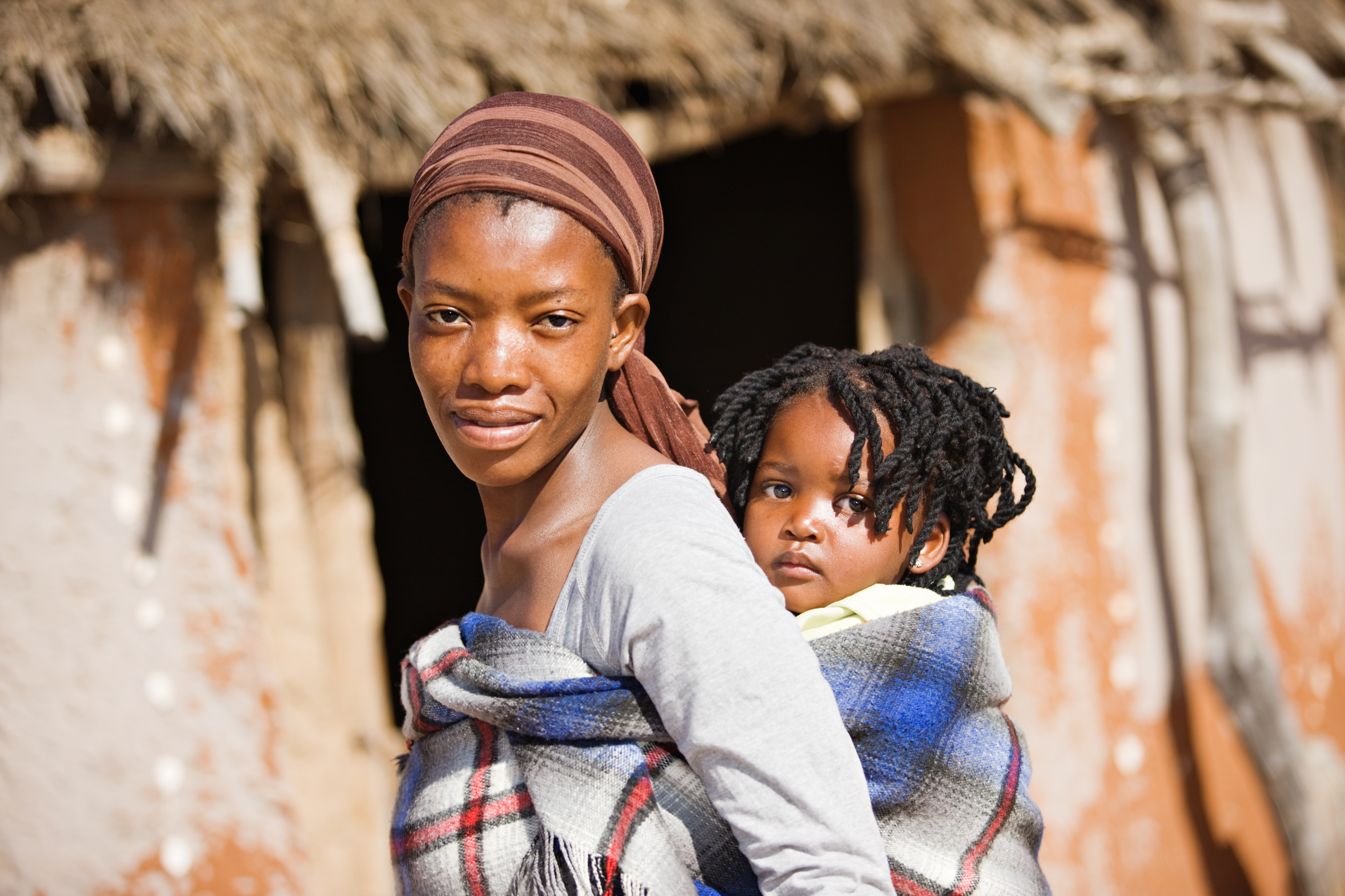 The CDC Foundation, in partnership with CDC, the World Health Organization, Bloomberg Philanthropies, Bill & Melinda Gates Foundation and other international partners, works with countries to implement surveys to track adult and youth tobacco use and related measures. Data from these surveys are used to enhance government capacity for tobacco control surveillance and monitoring. This work provides globally standardized data to track adult and youth tobacco use across the world, with the intent for countries to use these data to effect change through policies and programs.

To highlight tobacco use and key indicators, such as secondhand smoke exposure, from countries in the African Region, CDC and the CDC Foundation released the Global Tobacco Surveillance System (GTSS) African Region Atlas, funded through a grant from the Bill & Melinda Gates Foundation. This publication, available in English and French, presents data on select tobacco use measures among youth or adults from 36 countries in this region. Without a comprehensive approach to tobacco prevention and control, tobacco smoking prevalence in sub-Saharan Africa is estimated to rise from 15.8 percent in 2010 to 21.9 percent in 2030.
"I'm excited that this first regional Atlas is dedicated to the Africa region because for a long time, advocates have been concerned with the lack of tobacco control data in our region. It should be widely disseminated and used to craft the right messages for policy makers to pay attention to tobacco control and take action."
– Bintou Camara Bityeki, MBA, Regional Director of the AFRICA Program, Campaign for Tobacco-Free Kids
The CDC Foundation launched Contagious Conversations, a new podcast that features in-depth interviews with individuals who are playing a key role in making the world safer and healthier. Contagious Conversations offers compelling insights and advice from individuals who dedicate their lives to the health and safety of America and the world. The episodes take listeners behind the scenes to learn more about leaders' career paths and their perspectives on protecting our nation's health.

Some interview highlights include the Bill & Melinda Gates Foundation President and CEO Dr. Sue Desmond-Hellmann, Robert Wood Johnson Foundation President and CEO Dr. Richard Besser, CDC Director Dr. Robert Redfield, and public health advocates like Dr. Mona Hanna-Attisha, who raised the alarm on the Flint, Michigan, water crisis and Maryn McKenna, an acclaimed journalist on the frontlines of emergency responses.

The conversations share unique perspectives on today's toughest health challenges, including antibiotic resistance, polio eradication, global disease outbreaks, maternal mortality, ending the AIDS epidemic, health equality and more.
"Contagious Conversations provides thought-provoking discussions about health topics that affect us all. With each interview, we see the power of storytelling and how the conversations can give us new perspectives and add to our understanding of complex health issues."
– Judy Monroe, MD, president and CEO, CDC Foundation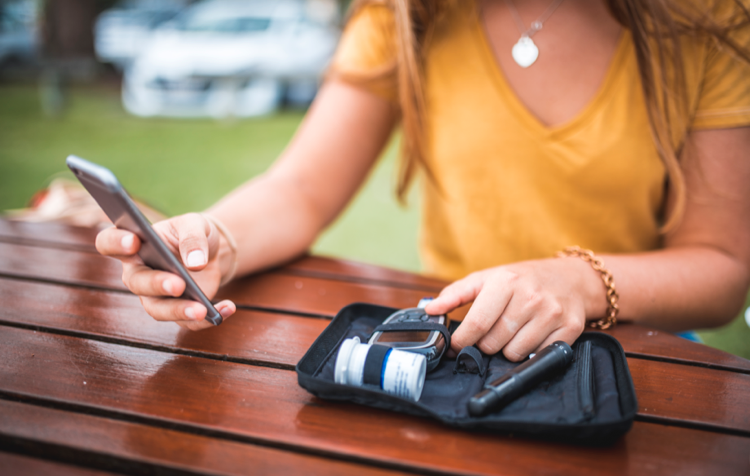 The Community Guide is an essential resource for everyone who wants to know what works to improve the public's health and health equity. It is a compilation of recommendations and findings from the Community Preventive Services Task Force about public health programs, services and other interventions to improve health and promote safety. The Community Preventive Services Task Force, an independent, nonfederal panel established by the U.S. Department of Health and Human Services in 1996, has conducted more than 350 reviews—including over 160 economic reviews—resulting in nearly 250 recommendations across 21 health topic areas to inform evidence-based decision making for public health.

At an event co-hosted by former Community Preventive Services Task Force Chair Dr. Jonathan E. Fielding and the CDC Foundation, the Community Preventive Services Task Force celebrated over two decades of accomplishments through the public health community's use of the Community Guide. It is a national resource that has saved lives, improved health, reduced costs and informed and supported the work of decision makers at national, state and local levels.
"It has been my honor to serve as a member of the Community Preventive Services Task Force since its founding. In its third decade and beyond, I feel confident the Task Force will continue to push the boundaries of research on social determinants, which we know is critical to public health."
– Dr. Jonathan Fielding, Former Chair, Community Preventive Services Task Force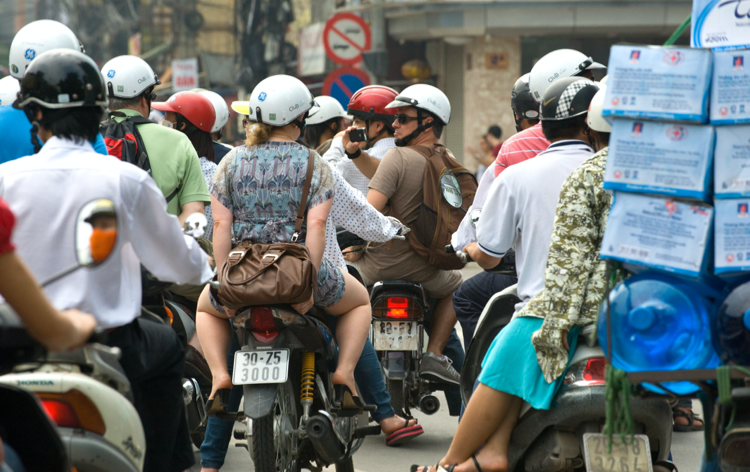 © David Snyder / CDC Foundation
Throughout the world, roads are shared by cars, buses, trucks, motorcycles, mopeds, pedestrians, animals, taxis and other travelers. Travel made possible by motor vehicles supports economic and social development in many countries. Yet each year, these vehicles are involved in crashes that are responsible for 1.35 million deaths and up to 50 million injuries.

To address this issue, the CDC Foundation and CDC launched a Global Road Safety Clearinghouse and Evaluation Lab to bring together resources and expertise to help prevent road traffic crash-related injuries and deaths. As part of the work, a new toolkit was developed that focuses on conducting traffic conflict analyses. The toolkit provides resources to global road safety partners to conduct a road safety evaluation. The toolkit focuses on the safety of pedestrians and cyclists in low- and middle-income countries and provides traffic conflict data collection methods that can be tailored to different settings. The toolkit describes how to collect and analyze traffic conflict data both before and after the implementation of a road safety intervention to evaluate if the intervention is effective in reducing traffic conflicts, and in doing so, reducing crashes, injuries and deaths.

As case studies for the toolkit, Lund University in Sweden provided training on traffic conflict analysis methodology. Mexico City and Dar es Salaam, Tanzania, served as the pilot sites to demonstrate how the conflict analysis can be applied. The FIA Foundation, a global road safety philanthropy, supported this work.
"It was a wonderful experience to pilot the traffic conflict technique methods in Dar es Salaam. The two methods we piloted are useful for our School Area Road Safety and Improvements Program, both in assessing the risks that road users—especially children around schools— face and whether our road safety improvements have reduced or ended the risks."
– George Malekela, Amend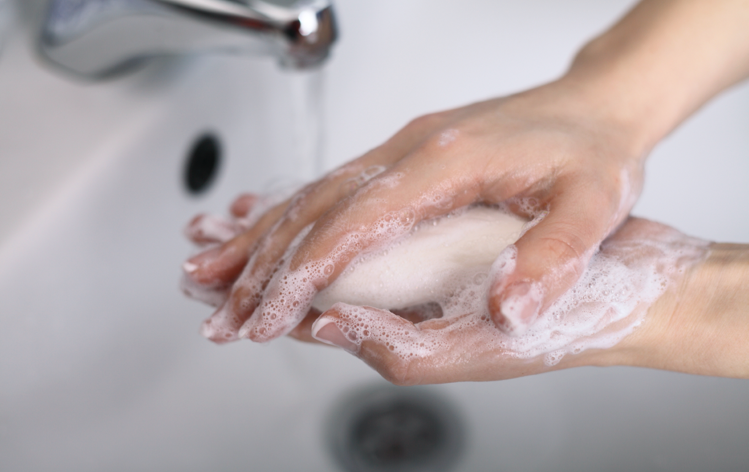 To improve hand hygiene in U.S. communities, the CDC Foundation and CDC, with support from Staples and GOJO, developed new handwashing materials that encourage adults to make handwashing and hand sanitizing a healthy habit.

The national campaign, Life is Better with Clean Hands, promotes proper hand hygiene to prevent transmission of illness and infection and improve community health. The new materials for the campaign provide special emphasis on parents and caregivers, people cooking at home and people using public restrooms. The resources include radio public service announcements in English, and posters, social media graphics, web banners and stickers in English and Spanish.

This partnership also expanded the Clean Hands Count campaign with new materials designed to encourage proper hand hygiene in dialysis centers and long-term care facilities—empowering patients to ask healthcare providers to clean their hands and guiding healthcare personnel in the use of hand sanitizer at key moments during care.
"Cleaning your hands sounds too simple to be important—but in every healthcare setting it's the best way to protect patients from infections."
– Janet Glowicz, PhD, RN, Division of Healthcare Quality Promotion, CDC