CDC Responds to Zika Virus Outbreak; CDC Foundation Activates Response Funds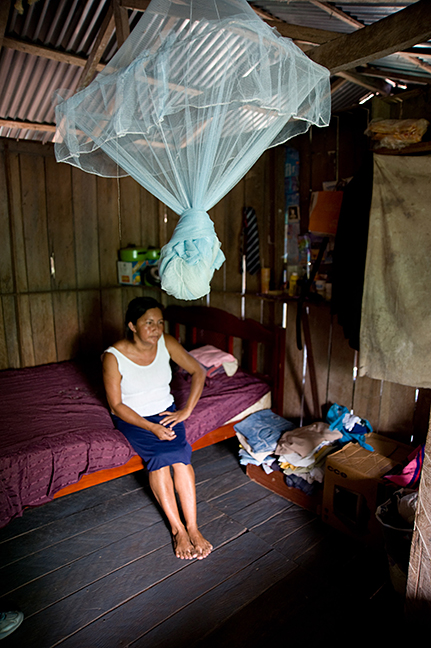 The Zika virus has rapidly spread through many countries and territories in the Americas, and it is likely the virus will continue to spread to new areas, with potential implications for pregnant women and infants. Immediate and swift action is critical to detect and respond to this rapidly evolving situation. The CDC Foundation has activated its two response funds—the Global Disaster Response Fund and the U.S. Emergency Response Fund—to fortify the Centers for Disease Control and Prevention's (CDC) rapid response to control the outbreak. Activating these funds provides an opportunity for individuals, philanthropies and the private sector to help CDC in its response.
To date, Zika virus has been identified in 30 nations, including U.S. territories. Cases have also been identified in the United States in travelers coming from areas with Zika outbreaks.
For most people, infection with Zika virus causes no more than mild illness. For pregnant women, however, Zika may pose a more serious threat. Zika virus can be passed from a pregnant mother to her baby. That infection may be linked to birth defects such as microcephaly, where babies are born with smaller brains that have not developed properly.
CDC Is Helping Contain the Threat
CDC recently activated its Emergency Operations Center for the outbreak and is working around the clock to prioritize actions across the government in its response. CDC has some of the world's leading experts, both in diseases spread by mosquitoes and in birth defects. These experts are working to address the Zika outbreak in several critical ways, such as:
Issuing travel notices and educational materials for people traveling to areas where Zika virus transmission is ongoing and advising pregnant women to consider postponing travel to these areas;
Working with international partners to better understand what effects Zika might have on pregnant women and unborn babies and providing guidance for healthcare providers who are caring for pregnant women, women of reproductive age and infants;
Working with scientists and the private sector to speed development of tests, treatments and vaccines;
Helping laboratories in the United States and its territories with diagnostic testing and providing training and materials for laboratories in Brazil and throughout the Americas; and
Working with vector control experts throughout the United States and its territories to monitor mosquito populations and provide recommendations for mosquito control.
CDC's Regular Funding Isn't Enough to Respond to Zika
While CDC has government funding to meet many needs, CDC does not have funding required to meet all response needs. That's where the CDC Foundation response funds provide essential support. Your support will enhance CDC's ability to broadly alert healthcare providers and the public about Zika; fund Zika prevention kits with educational materials for pregnant women in Puerto Rico and other high-risk areas; protect travelers with guidance and information; support state health laboratories with diagnostic tests; and detect and report cases to help prevent further spread.
The CDC Foundation's rapid response funds enable CDC to respond immediately to changing and unpredictable circumstances and needs. In the past, these funds provided critical support for CDC in response to many crisis situations, including the West Africa Ebola response, Haiti earthquake, Southern Asian tsunami and Hurricane Katrina.
Please support the CDC Foundation's Global Disaster Response Fund and U.S. Emergency Response Fund to aid in CDC's response. All contributions to these funds will help CDC fight immediate health threats and respond to future outbreaks and emergencies. Give Now
Announcements from the CDC Foundation
Bayer Donations Help Provide Zika Protection for Women, Including Greater Access to Contraceptive Options and Improved Mosquito Control | 5.26.2016
Zika Risk Communication, Community Engagement Focus of New Prevention Efforts by CDC, CDC Foundation, PAHO in U.S. Territories and the Americas | 5.19.2016
CDC Foundation Partners with CDC and Others to Provide Zika Prevention Kits to Pregnant Women in U.S. Territories | 3.7.2016
CDC Foundation Activates Domestic and Global Emergency Response Funds to Extend CDC's Response to Zika Virus | 2.10.2016
Announcements from Our Donors
The Maker of Trojan™ Brand Condoms Partners with the CDC Foundation to Provide Condom Donation to Help Reduce the Threat of Zika | 5.24.2016
Walgreens Collaborates with CDC and CDC Foundation on Zika Virus Education and Prevention in Puerto Rico | 3.7.2016