Our Story
Helping CDC Do More, Faster
Established by Congress as an independent, nonprofit organization, the CDC Foundation connects the Centers for Disease Control and Prevention (CDC) with private-sector organizations and individuals to build public health programs that make our world healthier and safer. Since 1995, the CDC Foundation has provided more than $662 million to support CDC's work, launched nearly 900 programs around the world and built a network of individuals and organizations committed to supporting CDC and public health.
Each CDC Foundation program involves a talented team of experts at CDC and at least one outside funding partner. Sometimes, a program begins with a CDC scientist who has a great idea and wants to collaborate with an outside partner to make it happen. At other times, organizations in the private sector recognize that they can better accomplish their own public health goals by working with CDC through the CDC Foundation.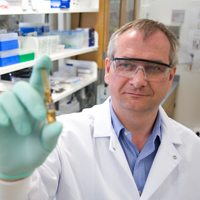 Resources and Flexibility for CDC
The CDC Foundation helps CDC pursue innovative ideas that need support from outside partners. The support needed is most often funding, but also can include expertise, information, leadership or connections to specific groups of people. CDC Foundation partnerships help CDC launch new programs, expand existing programs that show promise, or establish a proof of concept through a pilot project before scaling it up. In each partnership, outside support gives CDC experts the flexibility to quickly and effectively connect with the right partners, information and technology needed to address a priority public health challenge.
Added Value for Our Partners
Partnering with the CDC Foundation offers benefits beyond the value of a typical charitable donation. Businesses, philanthropies and organizations find that working with the CDC Foundation:
Accelerates and expands important public health initiatives that align with their mission and work
Creates mutually beneficial collaborations with world-renowned CDC scientists
Simplifies the process of partnering with a complex federal agency
Ensures accountability and transparency
Learn more about our programs and partners. Or read about our partnership policies and guidelines.
View our FAQ for more information about the CDC Foundation.
Follow Us