Our Partners
Our diverse partners understand that linking with CDC through the CDC Foundation can significantly advance public health in this country and worldwide. Often, partners become engaged early on in a project to clearly understand its objectives or participate in the program design. Several partners may jointly fund a program to ensure its successful completion.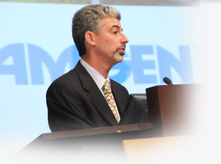 Corporations whose goals or philanthropic interests align with CDC's work often partner with the CDC Foundation to advance CDC's work on a specific health threat, such as protecting patients from healthcare-associated infections, reducing tobacco use and increasing screening and treatment for chronic and infectious disease.
Read examples of partnership opportunities for corporations.
Corporate Partners
The following corporations, businesses and corporate foundations have provided programmatic support to the CDC Foundation.
AB SCIEX
Abbott Laboratories
Aetna, Inc.
AkzoNobel N.V.
The Allstate Foundation
Amgen Inc.
Analytic Services Inc.
Anthem Blue Cross and Blue Shield
Applied Biosystems
Arch Chemicals, Inc.
Ark Sciences
ARUP Laboratories
Astellas Pharma US, Inc.
AT&T Corp.
AT&T Georgia
Baxter International Inc.
BD
Blue Cross and Blue Shield of North Carolina Foundation
Boehringer Ingelheim
Booz Allen Hamilton Inc.
Bristol-Myers Squibb Company
Bristol-Myers Squibb Foundation, Inc.
Bühler Group
Bunge Limited
Cargill
Centocor Ortho Biotech Inc.
The Charles Schwab Corporation
Chem-Aquascience, Inc.
The Clorox Company
The Coca-Cola Company
Columbia Management
Costco Wholesale Corporation
Covidien
Coxe Curry & Associates
CSIRO Livestock Industries
Cubist Pharmaceuticals, Inc.
Dell Inc.
DEY, L.P.
Eli Lilly and Company
Emergent BioSolutions Inc.
Endocrine Sciences Inc.
ESA Biosciences, Inc.
Esoterix, Inc
E.T. Enterprises
Fallon Medica LLC
FanBox
Fidelity Charitable Gift Fund
Free & Clear
Genentech
General Mills
General Motors Company
General Motors Foundation
Genzyme Corporation
Georgia-Pacific Corporation
Georgia-Pacific Professional
Gilead Sciences, Inc.
GlaxoSmithKline Biologicals s.a.
GOJO Industries, Inc.
Google Inc.
HCA Inc.
Health Research, Inc.
Heritage Research Group
Hexagon Nutrition Pvt. Ltd.
Hoffmann-La Roche Inc.
Höganäs AB
Holland America Line
Hospira, Inc.
IBM
IBM Employee Services Center
Industrial Metal Powders
Invitrogen Corporation
The James W. Down Company, Inc.
Janet Arrowsmith Consulting
Janssen Therapeutics
Johnson & Johnson
Jupitor Corporation USA
Kaiser Permanente
Kimberly-Clark Corporation
KPMG International
LA BioMed
The Law Offices of Kevin J. McDonough
Life Technologies Corporation
LigoCyte Pharmaceuticals
Luminex Molecular Diagnostics, Inc.
Magellan Biosciences, Inc.
Mallinckrodt Group Inc.
MEDRAD
Medentech Ltd.
Medical Marketing Research International Ltd.
Merck
Merck Partnership for Giving
Merck Sharp & Dohme Corp.
Microbide Limited
Microsoft Corporation
Mölnlycke Health Care, LLC
Motorola Foundation
Navkar bio-chem
Novartis Vaccines and Diagnostics, Inc.
Novavax, Inc.
OnStar Corporation
OraSure Technologies
Oxoid Ltd.
Partners HealthCare System, Inc.
Pathcon Laboratories
PD Bros
PetSmart Charities, Inc.
PerkinElmer, Inc.
The Pfizer Foundation
Pfizer Inc
Practakal LLC
Premier, Inc.
Preparis Inc.
Procter & Gamble Company
Providence Health & Services
QIAGEN Corporation
Quest Diagnostics Incorporated
R-Biopharm Inc.
Remel Inc.
Research In Motion
Roche Diagnostic Systems, Inc.
Roche Laboratories, Inc.
Sanofi Pasteur, Inc.
sanofi-aventis
Schwab Charitable Gift Fund
Siemens Energy & Automation, Inc.
Sikorsky Aircraft Corporation
Slack Incorporated
Solvay Pharmaceuticals, Inc.
Southern Company
Spirit AeroSystems
Springer Science + Business Media LLC
Stiefel Laboratories, Inc.
Subterracom Wireless Solutions, LLC
SunTrust One Pledge Campaign
Synageva Biopharma Corp.
T-Mobile USA, Inc.
T-Shirt Mojo
Target Corporation
Taylor Technology, Inc.
Tibotec Therapeutics
Tosoh Corporation
Transtria
Trellis Bioscience, Inc.
UPS Foundation
Universal Stabilization Technologies, Inc.
UptoDate
Vertex Pharmaceuticals, Incorporated
Vestergaard Frandsen SA
ViralEd
Wyeth Pharmaceuticals
Xcel Energy
YRC Worldwide
YUM! Brands, Inc.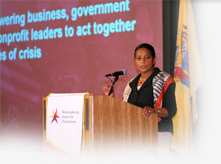 The CDC Foundation works closely with foundations to build programs that address specific health threats. Examples of foundation-supported partnerships include programs focused on reducing tobacco use around the world; improving disaster preparedness; fighting childhood obesity; preventing intimate partner violence and child maltreatment; and training disease detectives in developing nations.
Read examples of partnership opportunities for foundations.
Foundation Partners
The following foundations have provided programmatic support to the CDC Foundation.
Aeras Global TB Vaccine Foundation
Ambulatory Surgery Foundation
American Academy of Periodontology Foundation
The Annie E. Casey Foundation
Avon Foundation
Bill & Melinda Gates Foundation
Bloomberg Philanthropies
Bresky Foundation
Brody Family Charitable Fund at Schwab Charitable Fund
C.R. Bard Foundation
Caring for Colorado
Charles F. Dillon Revocable Trust
Child Health Research Foundation
Chlorine Chemistry Foundation
College of American Pathologists Foundation
The Columbus Foundation
The Community Foundation for Greater Atlanta
Community Foundation of West Georgia
Conrad N. Hilton Foundation
Consumer Health Foundation
The Dayton Foundation
Doris Duke Charitable Foundation
Dorothy Walsh McCarthy Fidelity Memorial Fund
Dunwoody Rotary Charitable Fund
East Bay Community Foundation
The Ellison Medical Foundation
The Evanosky Foundation
F. Felix Foundation
The Ford Foundation
Foundation for Food and Nutrition of Central America and Panama
Foundation for Innovative New Diagnostics
Gangarosa International Health Foundation, Inc.
The Greater Cincinnati Foundation
Health Care Foundation of Greater Kansas City
Healthcare Georgia Foundation
Henry M. Jackson Foundation for the Advancement of Military Medicine
The Jack and Beulah Bresler Tzedakah Fund, Inc.
The James F. and Sarah T. Fries Foundation
Jean and Julius Tahija Family Foundation
The Jewish Healthcare Foundation
The John and Mary Franklin Foundation
The John D. and Catherine T. MacArthur Foundation
John S. and James L. Knight Foundation
The Joyce Foundation
Kathleen Grzedzinski Fund at Community Foundation of West Georgia
Kansas Health Foundation
Marguerite Casey Foundation
Mayo Foundation for Medical Education and Research
Missouri Foundation for Health
The Morris Family Foundation, Inc.
National Swimming Pool Foundation
Nduna Foundation
O.C. Hubert Charitable Trust
The Ohio State University Research Foundation
Research Foundation for Health and Environmental Effects
Robert Wood Johnson Foundation
San Diego State University Research Foundation
Saul D. Levy Foundation
Shane Family Fund
Susan G. Komen for the Cure
The UPS Foundation
W.K. Kellogg Foundation
Washington Square Health Foundation, Inc.
Williamsburg Community Health Foundation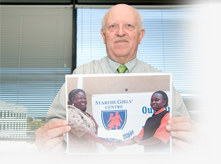 The CDC Foundation helps public health associations, government organizations, universities and research institutions collaborate with CDC on research projects and other public health initiatives. By tapping into the expertise of CDC scientists and the capabilities of CDC's state-of-the-art research facilities, our organizational partners are able to accelerate or expand programs to address a variety of public health threats.
Read examples of partnership opportunities for organizations.
Organization Partners
The following organizations have provided programmatic support to the CDC Foundation.
Accreditation Association for Ambulatory Health Care, Inc.
Alaska Center for Pediatrics
Albert Einstein Medical College
All Children's Hospital
American Academy of Periodontology
American Association of Nurse Anesthetists
American Association of Retired Persons
American Association of Tissue Banks
American Cancer Society, Inc.
American Chemistry Council
American Society for Microbiology
American Type Culture Collection
Asian Development Bank
Association for Professionals in Infection Control and Epidemiology
Association of State and Territorial Health Officials
Battelle
Boston Medical Center
Brown University
California Department of Public Health
California State University, Fullerton
CDC Federal Credit Union
Cambridge University Press
The Canadian Red Cross Society
Center for Children's Environmental Health Research, UC
Centers for Disease Control and Prevention
Center for Outcomes Research and Education
Children for Children
Cincinnati Children's Hospital Medical Center
College of American Pathologists
Columbia University
Communities Foundation of Texas
County of San Diego
Dana-Farber Cancer Institute
The Danish Cancer Society
Dunwoody Woman's Club
Emory University
European Commission
Federation of American Societies for Experimental Biology
Fidelity Charitable Gift Fund
The Field Museum
Fred Hutchinson Cancer Research Center
Gainesville State College
Georgia Public Health Association, Inc.
Georgia Research Alliance
Giving Tree LLC
Global Alliance for Improved Nutrition
Global Alliance for Rabies Control
Glynn County Board of Health
Government of the District of Columbia Department of Health
Harvard University
Harvard University Medical School
Harvard University, School of Public Health
Health Canada
Health Metrics Network
Healthcare Georgia Foundation, Inc.
Hemophilia of Georgia, Inc.
INSERM
Indiana State Department of Health
Inter-American Development Bank
International Association of Operative Millers
International Bank for Reconstruction and Development
International Trachoma Initiative
International Federation of Red Cross and Red Crescent Societies
Johns Hopkins Bloomberg School of Public Health
Johns Hopkins University
Kingdom of Saudi Arabia Ministry of Health
Kyrgyz Republic Ministry of Agriculture, Water Resources & Processing Industry
Liverpool School of Tropical Medicine
London School of Hygiene and Tropical Medicine
Massachusetts Institute of Technology
Massachusetts Medical Society
Mayo Clinic
Medical Association of Atlanta
Medical University of South Carolina
MD Anderson Cancer Center
Memorial Sloan-Kettering Cancer Center
Metropolitan Washington Council of Governments
Micronutrient Initiative
Middlesex-London Health Unit
Minneapolis Downtown Improvement District
The Miriam Hospital
Missouri Hospital Association
Mount Sinai School of Medicine
National Alliance for Autism Research
National Business Group on Health
National Institutes of Health
National Football League
National Operating Committee on Standards for Athletic Equipment
Nebraska Medical Association
Nevada State Medical Association
New York State Department of Health
Network for Good
Norman Regional Health System
North Carolina Baptist Hospital
North Carolina Department of Health and Human Services
North Carolina State University
North Shore-Long Island Jewish Health System Foundation
The Norwegian Institute of Public Health
Oslo University Hospital
Operation United Change
Pacific Health Research Institute
Partnership for Prevention
Pennsylvania State
PolicyLink
Rollins School of Public Health Emory University
Roswell Park Cancer Institute
San Francisco State University
Schwab Charitable Gift Fund
Simmons College
Simon Fraser University
Spondylitis Association of America
St. George's University of London
Task Force for Global Health
Texas Department of State Health Services
Texas Engineering Experiment Station
Truist
Tufts University School of Medicine
U.S. Department of Veterans Affairs
UNFPA, United Nations Population Fund
UNICEF
Uniformed Services University of the Health Sciences
United Nations Development Programme
United States Air Force
United States Army
University of Alabama at Birmingham
University of Arkansas For Medical Sciences
The University of British Columbia
University of California, Berkeley
University of California, Irvine
University of California, San Francisco
University of Cincinnati, College of Medicine
University of Colorado at Boulder
University of Florida
University of Illinois
University of Kentucky
University of Louisville School of Dentistry
University of Maryland, Baltimore
University of Medicine & Dentistry of New Jersey
University of Missouri-Columbia
University of North Carolina at Chapel Hill
University of Oklahoma Health Sciences Center
University of Pittsburgh
The University of Queensland, Australia
University of Rochester
University of South Alabama - College of Medicine
University of Southern Mississippi
The University of Texas Medical Branch
University of Toronto
University of Washington
University of Waterloo
University of Wisconsin
U.S. Army Medical Research and Materiel Command
U.S. Department of Veterans Affairs
USC, Norris Comprehensive Cancer Center
Vanderbilt University
Wake Forest University Baptist Medical Center
Watsonian Society
Western University of Health Sciences
Winthrop P. Rockefeller Cancer Institute
World Health Organization
The CDC Foundation's Annual Alliance provides corporations, foundations and organizations an opportunity to demonstrate their support for CDC's critical work to protect America and the world from health, safety and security threats.
Learn more about joining the Annual Alliance.
Annual Alliance Supporters
Platinum Level ($25,000+)
Booz Allen Hamilton Inc.
Emergent BioSolutions Inc.
HCA Inc.
Gold Level ($10,000- $24,999)
Bavarian Nordic Merck & Co.
Merck Vaccines and Infectious Diseases
Roche Laboratories Inc.
Thermo Fisher Scientific
Silver Level ($5,000- $9,999)
Battelle
The Columbus Foundation
Horne Family Foundation
National Business Group on Health
Novavax, Inc.
Science Applications International Corporation
Southern Company
WestRock
Bronze Level ($2,500- $4,999)
CDC Federal Credit Union
C. R. Bard Foundation, Inc.
Crawford Media Services
EndPoint Consulting Group
Greenberg Traurig, LLP
Holder Construction Company
IQ Solutions
The Inman Foundation
Johnson & Johnson Pediatric Institute, LLC
Jupitor Corporation U.S.A.
N2 Qualitative Marketing Research
PlowShare Group
Raymond James Financial
Supporters listed include a sampling of donors since the program's inception.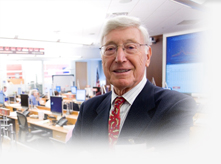 The CDC Foundation offers individuals a powerful opportunity to advance CDC's important work. Some CDC Foundation programs are supported directly by gifts from individuals. Unrestricted contributions from individuals support our operations and enable us to reach out to foundations, corporations and other funding organizations to explore new partnership opportunities. And you can be sure your gift will make a difference. Our record of efficiency has earned us top ratings from Charity Navigator, the independent evaluator of America's largest charities.
Learn more about individual giving opportunities.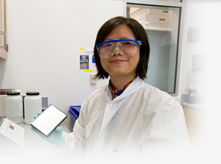 Each CDC Foundation program is lead by a talented team of experts at CDC. Many of our programs begin with a CDC scientist who has a great idea but lacks the resources to make it happen. The CDC Foundation works with a network of liaisons within CDC to help CDC scientists and experts submit their program ideas to the CDC Foundation for consideration. If you are a CDC employee or contractor, learn more about how you can submit your idea.
The CDC Foundation provides administrative support to the alumni associations of the Epidemic Intelligence Service (EIS) and the Public Health Prevention Service (PHPS). These groups of public health professionals have close ties to CDC, and many individual members continue to support CDC's work through the CDC Foundation.
EIS Alumni Association
Learn more and pay dues online at: http://www.eisalumni.org.
PHPS Alumni Association
Learn more and pay dues online at: http://www.phpsalumni.org.