Tom Frieden Future Leaders Fund
Funding Partners:
Multiple individuals and organizations
Program Partners:
CDC Office Of State, Tribal, Local & Territorial Public Health Support
CDC's Office of Surveillance, Epidemiology and Laboratory Services
To honor Dr. Tom Frieden's legacy as director of the Centers for Disease Control and Prevention (CDC) and in recognition of his profound impact on the health of America and the world, the CDC Foundation has launched the Tom Frieden Future Leaders Fund. This fund supports three CDC-led programs about which he cares deeply—the Public Health Associate Program (PHAP), the Epidemic Intelligence Service (EIS) and the recently-established Laboratory Leadership Service (LLS) fellowship program. These three programs provide vital early-career training and hands-on experience for individuals interested in public health and related professions.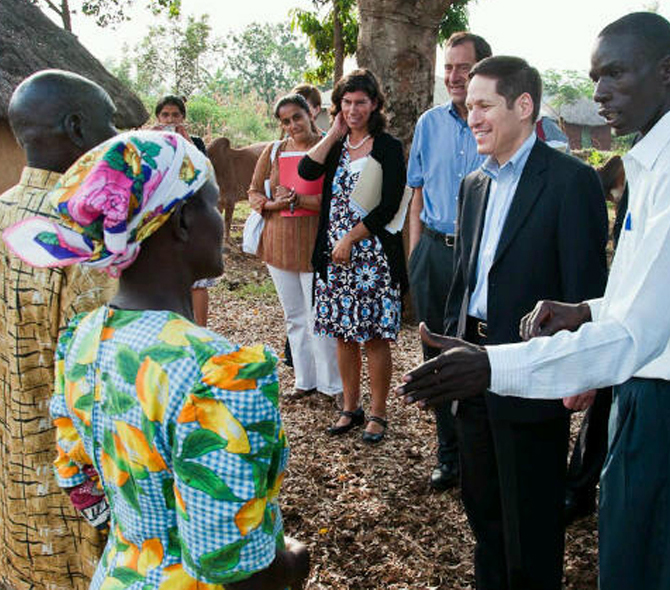 The CDC Foundation provided an initial lead gift of $20,000 to encourage additional support from individuals, philanthropies and the private sector.
The need for public health fellowships, training and development programs is more critical than ever, as the United States experiences an unprecedented public health workforce crisis. Some estimates indicate 250,000 more health workers are needed to maintain current capacity. A robust public health workforce is vital to ensuring the health, safety and security of America and the world.
The fund will build on Dr. Frieden's life-saving legacy by enhancing and amplifying the impact of CDC's PHAP, EIS and LLS programs. The goal of the fund is to fill existing gaps, increase impact and facilitate innovative opportunities in areas including enhancing program curricula and recruitment efforts; enabling involvement in emerging outbreaks for EIS teams; engaging additional expert faculty; and increasing partnerships to connect graduates with public health job needs.
Please join with the CDC Foundation to honor Dr. Frieden and ensure that future leaders have the training and support that is crucial to securing a safer, healthier world for all of us.
---