1. What are CDC's top public health priorities today?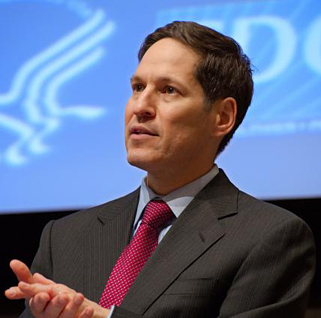 Our top priority is to improve health security at home and around the world by preparing for, detecting, rapidly responding to and preventing health threats 24/7 to save lives and safeguard communities.
We're also focused on reducing the leading causes of death and illness by reducing diseases that sap the quality of life and longevity of Americans, including tobacco, uncontrolled blood pressure, diabetes, obesity, physical inactivity, motor vehicle safety, prescription drug overdoses and HIV/AIDS.
And finally, we're making progress in strengthening public health and health care collaboration by aligning, coordinating and integrating public health and health care to improve health outcomes.
2. In what ways does the CDC Foundation create value for CDC through public-private partnerships?
The CDC Foundation clearly helps us do more, faster. The CDC Foundation plays a crucial role by establishing and nurturing a network of individuals and organizations committed to supporting CDC and public health with more than 200 partnerships currently underway. 
A few examples from this year include:
the Global Disaster Response Fund's construction of two public health buildings in Haiti to help us strengthen Haitian public health systems, personnel and organization so that progress in protecting public health there is sustainable; 
the collaboration with Amgen to provide information, action steps and tools to prevent life-threatening infections in cancer patients; and
the Viral Hepatitis Action Coalition's support of crucial research and programs to prevent, screen and treat viral hepatitis.
The Foundation's efforts to raise financial support for our work are critical, and since the Foundation's inception, they've raised more than $400 million for vital CDC programs. But just as important is the role the Foundation plays in connecting CDC with partners whose information, technology and expertise help us address public health challenges more effectively. 
3. Looking back over the past year, what have been CDC's most significant accomplishments? What about the agency's biggest challenges?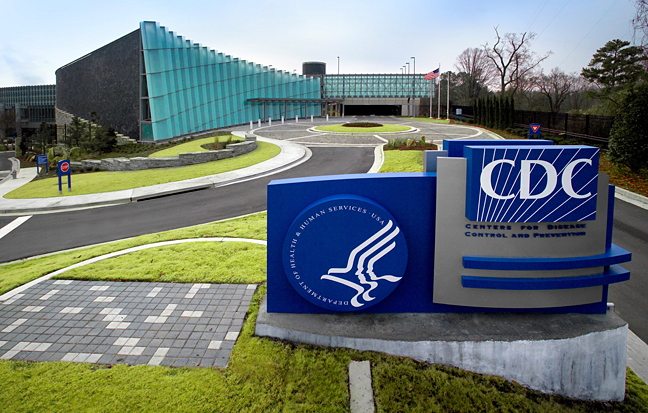 It's been an important year for public health. 
The nation's swift, coordinated action on the outbreak of fungal meningitis was testament to the power of CDC's work and our partnership with local and state health departments to identify and stop deadly disease outbreaks. China's immediate and effective response to H7N9 was the harvest of a decade of building trust and capacity. And the June announcement that a cumulative total of 1 million babies have been born HIV-free due to the President's Emergency Plan for AIDS Relief (PEPFAR) was remarkable.
Also, CDC reported on the results of the first year of our Tips from Former Smokers campaign. We conservatively estimate it helped more than 100,000 smokers quit for life. But we know that flavored cigars and cigarettes as well as electronic cigarettes are making inroads among America's youth.
Only 30 percent of America's adolescents have been vaccinated against the human papilloma virus, but that's far below the 80 percent rate we need to achieve. We're on the verge of eliminating polio, but setbacks are keeping us from our goal. Our Million Hearts initiative is identifying high performing healthcare groups making a difference in getting blood pressure under control, but our control rate is still at only 52 percent nationally.
Public health is more needed than ever and has greater potential than ever.
4. How do public-private partnerships help CDC carry out its vital public health mission?
The mission of public health is too large for any one sector. Public-private partnerships allow us to maximize the impact of everyone involved. Our private partners extend our reach and can be highly effective at bringing real resources to bear during times of need like responding to natural disasters and disease outbreaks.
To be frank, there are many public health priorities we would not be able to address without the additional support public-private partnerships deliver. 
5. Over the years, the CDC Foundation has worked with CDC and partners on a significant number of global efforts. Why is it important for CDC to take a global interest?
We're all connected by the air we breathe. An outbreak anywhere is a risk everywhere. That's why CDC is committed to working with our colleagues around the world to detect, stop and prevent the things that threaten our country's health security. We can't keep Americans safe just by looking at our own country. 
We're also promoting global stability. We're increasing economic productivity around the world by having healthier communities. And, we're promoting the reputation of America. I'll never forget the woman I met in Nigeria who was holding her twin babies in her arms and she said to me, "I'm HIV positive, but my babies are HIV negative because of PEPFAR. Thank the American people for me."
Ultimately, our work in global health is important to do because it's the right thing to do, because we're a great country and because for a very small investment, we can make a massive improvement in the lives of literally billions of people.
LEARN MORE ABOUT THE CDC FOUNDATION'S WORK WITH CDC IN OUR YEAR IN REVIEW