Diseases, Disasters and Bioterrorism...Ready or Not?
Body: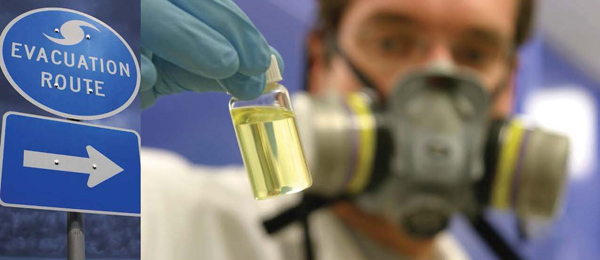 The December 2011 issue report, Ready or Not? Protecting the Public from Diseases, Disasters, and Bioterrorism, finds key programs that detect and respond to bioterrorism, new disease outbreaks and natural or accidental disasters are at risk due to federal and state budget cuts. The report, supported by the Robert Wood Johnson Foundation, identifies some key programs at risk due to continued cuts to federal public health emergency preparedness funds including:
51 of the 72 cities in the Cities Readiness Initiative are at risk for elimination; the Initiative supports the ability to rapidly distribute and administer vaccines and medications during emergencies;
All 10 state labs with "Level 1" chemical testing status are at risk for losing top level capabilities, which could leave the U.S. Centers for Disease Control and Prevention (CDC) with the only public health lab in the country with full ability to test for chemical terrorism and accidents; 24 states are at risk for losing the support of Career Epidemiology Field Officers - CDC experts who supplement state and local gaps to rapidly prevent and respond to outbreaks and disasters, such as during the H1N1 flu pandemic and responding to the health impact of the Gulf Oil Spill in 2010; and
The ability for CDC to mount a comprehensive response to nuclear, radiologic and chemical threats as well as natural disasters is at risk due to potential cuts to the National Center for Environmental Health. All 50 states and Washington, D.C. would lose the support CDC provides during these emergencies.
Expert Commentary from CDC Foundation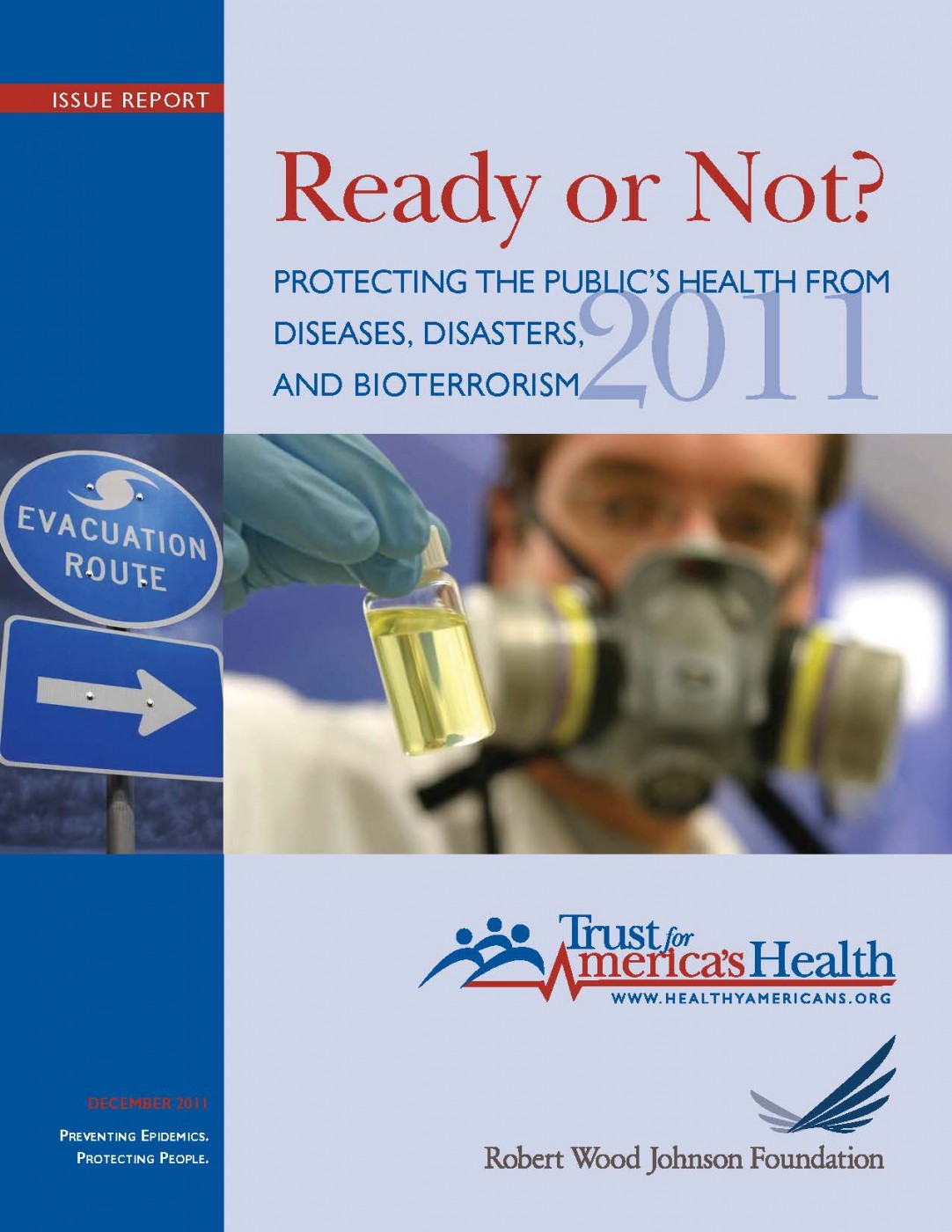 Charles Stokes, president and CEO, CDC Foundation, offers his expert perspective in "Meta-Leadership Empowers Community Leaders to Act Together in Times of Crisis" on pages 44 through 45 of the report. The Meta-Leadership Summit for Preparedness, a five-year initiative funded by the Robert Wood Johnson Foundation, is a unique national initiative to better prepare business, government and nonprofit leaders to work effectively together during a public health or safety crisis.
The CDC Foundation partnered with CDC, the Robert Wood Johnson Foundation and the National Preparedness Leadership Initiative-Harvard School of Public Health to host the successful networking and training events. From 2006-2011, the Meta-Leadership Summit for Preparedness connected close to 5,000 business, government and nonprofit leaders in 36 communities representing approximately 139 million Americans. The report includes a series of recommendations that will be important for improving America's preparedness.
Learn more at the Trust for America's Health website.
In the News
Bioterrorism, Health-Emergency Preparedness Eroding: Report
Wall Street Journal Health Blog | December 21, 2011 | Katherine Hobson
Bioterror security at risk
CNN's Security Clearance Blog | December 20, 2011 | Mike M. Ahlers
Budget Cuts Continue to Erode Public Health Readiness
Food Safety News | Dec 21, 2011 | Helena Bottemiller
Funding Cuts Threaten Public Health Disaster Preparedness, Study Finds
National Journal | December 20, 2011 | Sophie Quinton