Continuing the Momentum
Now that you've introduced meta-leadership to your community, you need to continue the momentum by planning follow-up activities. These can be additional in-person meetings or maybe a conference call or webinar. Develop strategies to keep leaders connected and engaged in preparedness planning
Meta-Leadership Summit for Preparedness Post-Summit Activity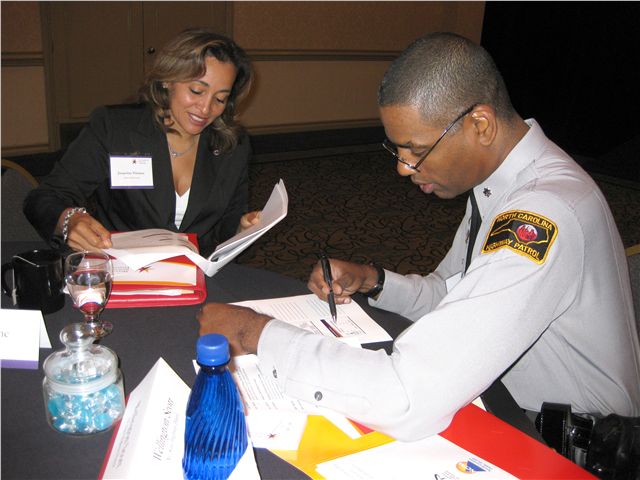 The purpose of the post-Summit activity was to reconvene leaders after the Meta-Leadership Summit to continue building cross-sector connectivity and applying meta-leadership concepts to preparedness planning.
The post-Summit activity was unique to each community. Activities were typically based on preparedness gaps identified at the Summit and through evaluation results.
For example, past post-Summit activities have included:
Presentations and discussions on topics related to cross-sector preparedness such as addressing the needs of vulnerable populations; engaging faith-based organizations; enhancing corporate security; and leveraging virtual communities.
A pandemic flu tabletop exercise focused on communication, training and infrastructure.
Risk communication training on best approaches and tools for quality communication before, during and after an emergency.
Post-Summit Activity Results
33 PSAs were delivered between 2008 and 2011
2,601 government, nonprofit, and business leaders attended a PSA
31% represented the Government sector (n=816), 24% represented the Non-Profit sector (n=636), 24% represented the Business sector (n=608), and 21% did not specify sector (n=541)
82% of evaluation respondents reported that the PSA was a valuable use of time (n=909)
Back to Resource Center Home |Next Topic: Connecting with Meta-Leaders