Measuring Success
Consider developing an evaluation plan for your event. Even a simple online survey can provide data to help you measure the effectiveness of your event and develop plans for future meta-leadership activities. If you plan to continue meta-leadership activities in your community, positive evaluation data can be used to demonstrate the value of these activities to individual leaders, organizations and your community as a whole.
Evaluation of the Meta‐Leadership Summit for Preparedness Initiative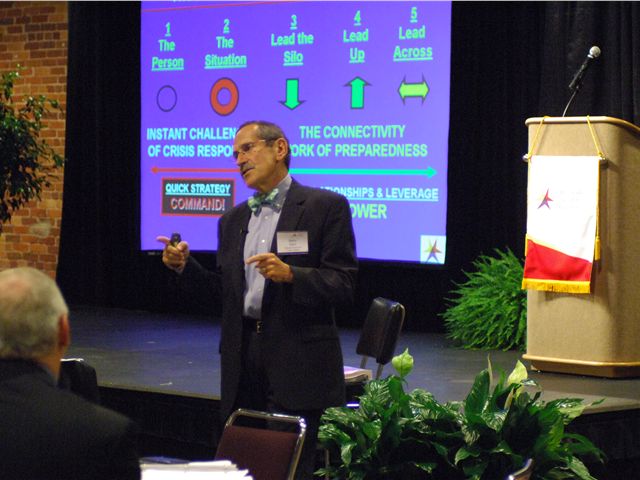 Evaluation of program effectiveness and impact was a priority for the funder and partners of the Meta-Leadership Initiative. Well before the very first Pilot Summit was delivered, an extensive evaluation methodology was designed for the purposes of improving the design and implementation of the Summits, documenting outcomes and results attributed to the program, and to informing and directing CDC's post-summit, follow-up activities at the state and local level.
Learn more about the evaluation component:
Overview of Evaluation Design Framework and Methodology
Back to Resource Center Home |Next Topic: Meta-Leadership in Action