Leaders in the Field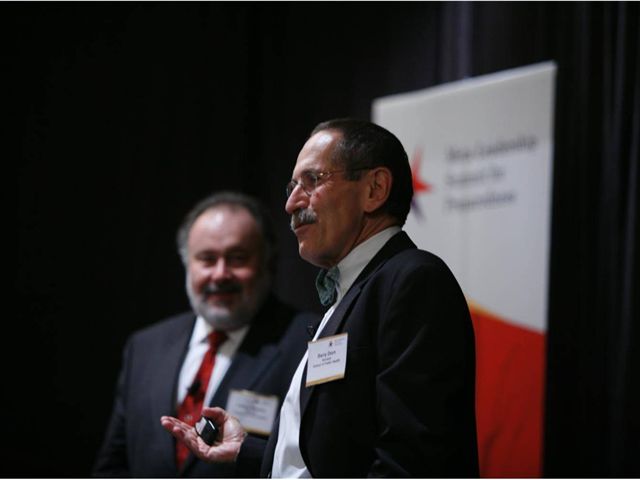 The concept of meta-leadership and the framework for the Meta-Leadership Summit for Preparedness was developed by Harvard faculty members Leonard J. Marcus, Ph.D, a pioneer in the conceptual and pragmatic elements of meta-leadership, and Barry C. Dorn, M.D., M.H.C.M., an expert on negotiation and conflict resolution. Their research and training on meta-leadership have played a key role in shaping strategic thinking on national and international terrorism preparedness and emergency response.
In addition to serving as the lead presenters for the Meta-Leadership Summit for Preparedness initiative, this dynamic team has presented in forums around the world, including engagements at the White House. They are lead faculty on the National Preparedness Leadership Initiative, a Harvard leadership program for senior officials in federal, state and local government responsible for preparedness, response or recovery from terrorist events and natural disasters.
At various Summits, Drs. Marcus and Dorn were joined by guest presenters, who had completed the Harvard National Preparedness Leadership Initiative training and who hold key leadership positions in government, business or nonprofit organizations.
Back to Resource Center Home |Next Topic: Finding Hosts and Sponsors