Business Pulse

EXPLORE HOW CDC PROTECTS BUSINESS, FROM CHRONIC HEALTH THREATS TO MAJOR EMERGENCIES
Welcome to Business Pulse, a feature that offers businesses useful resources from the Centers for Disease Control and Prevention (CDC). Explore benefits associated with CDC's work to protect Americans—including businesses and their workforces—from chronic threats that impact health and productivity to major health emergencies. Produced by the CDC Foundation, Business Pulse focuses on a different topic each quarter.
LATEST ISSUE:

The United States is in the midst of an alarming opioid overdose epidemic, and U.S. employers are challenged by the epidemic's toll on their workers. Explore how CDC is working to protect individuals and families—many of whom are in the workplace—from this widespread crisis.
---
Tobacco Use

Smoking hurts the U.S. economy, costing more than $300 billion annually in direct medical care and lost productivity. Learn how CDC can help business leaders protect employees' health by reducing tobacco use and secondhand smoke exposure.
Motor Vehicle Safety at Work

Motor vehicle safety crashes are the leading cause of work-related injury deaths in the United States, and are also a major injury risk for business travelers. Explore how CDC can help businesses protect employees who drive for work in the United States and abroad.
Lowering Healthcare Costs, Improving Productivity

Learn how CDC helps businesses, health insurance plans and doctors improve health and control healthcare costs for costly, common conditions including tobacco use, high blood pressure, diabetes, asthma and healthcare-associated infections.
Business Health

Businesses rely on CDC to solve global health threats and help protect workers from health emergencies, flu outbreaks, travel health risks, foodborne illnesses and many other health concerns. Learn about five important ways CDC keeps America healthy, safe and secure.
Workplace Safety and Health

Explore how CDC helps employers protect America's changing workforce from work-related injury and illness while addressing emerging safety and health challenges, including shifting employment relationships, workplace stress disorders, an aging workforce and chronic diseases.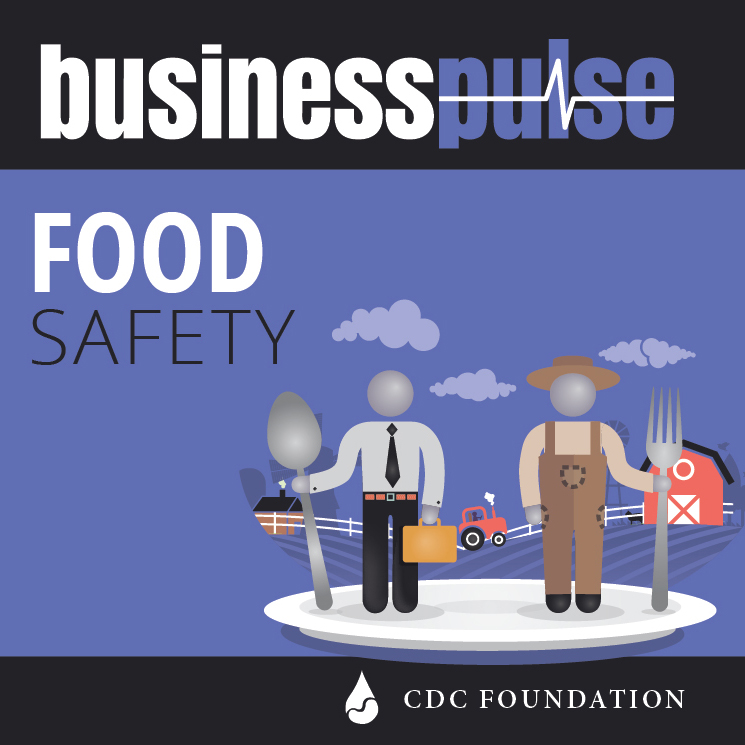 Food Safety

Estimated to cost more than $15.5 billion annually, foodborne diseases are a common and costly public health problem. Learn how CDC fights foodborne diseases to protect American consumers and businesses and helps employers make food safety a part of company culture.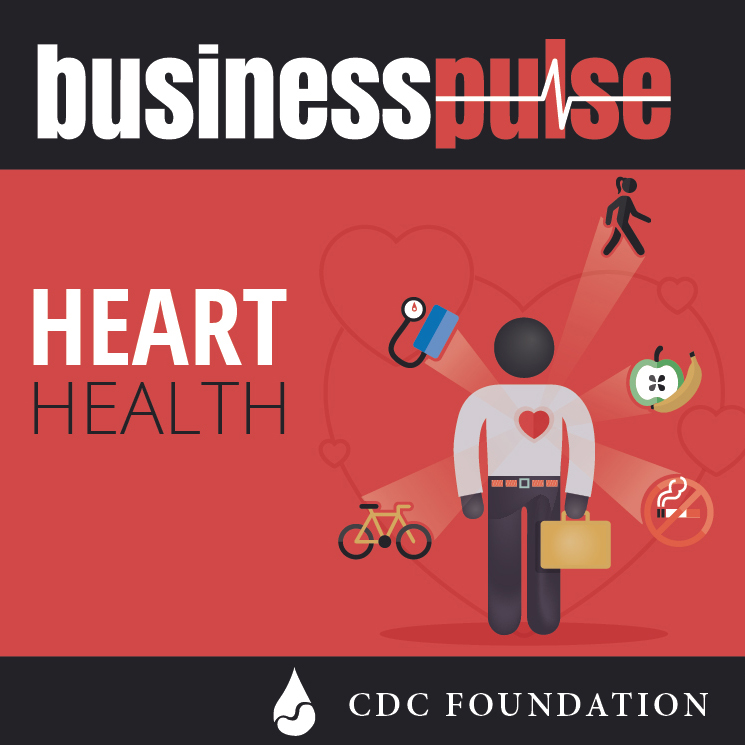 Heart Health

Heart disease and stroke cost America nearly $1 billion a day in medical costs and lost productivity. Explore CDC's work to protect Americans' heart health, a strategy that can boost employers' profitability and workers' well-being.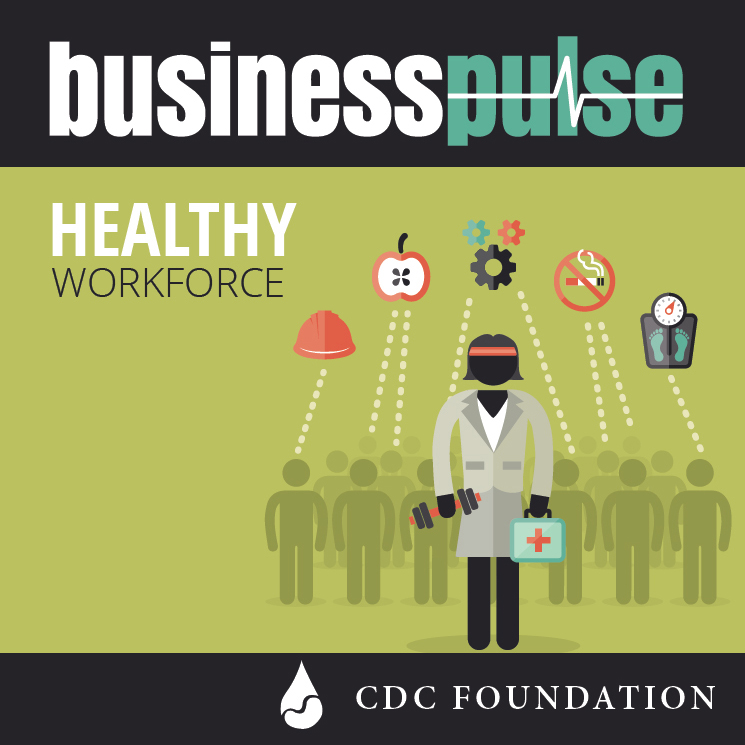 Healthy Workforce

Work-related injuries, sick employees, chronic diseases and an aging workforce are challenges U.S. businesses of all sizes face. Learn how CDC is helping employers maximize worker health and safety while improving profitability and productivity.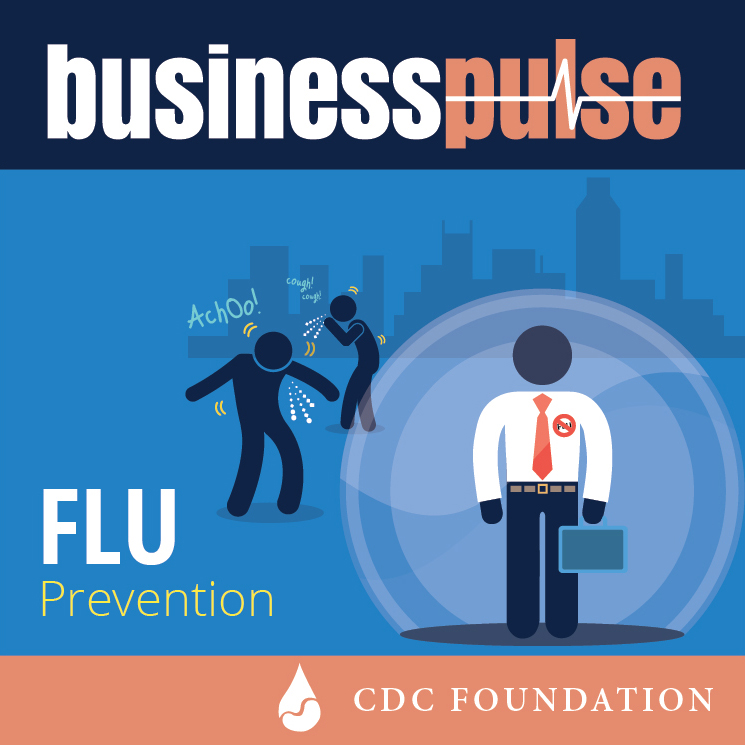 Flu Prevention

Influenza causes thousands of deaths and billions of dollars in lost productivity each year in the United States. Learn from CDC how your business can help keep its employees healthy this flu season.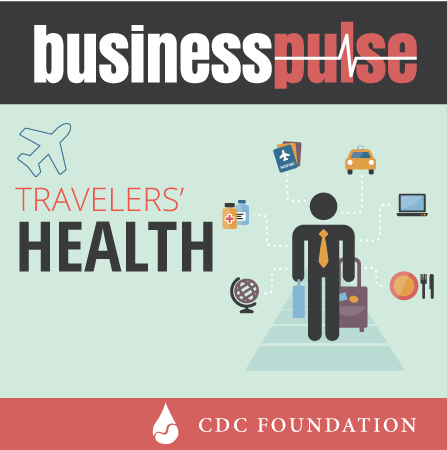 Travelers' Health

Travel is a cost of doing business in today's globally connected economy. Learn how CDC's Travelers' Health resources work to protect international business travelers—and the bottom line—from various health risks.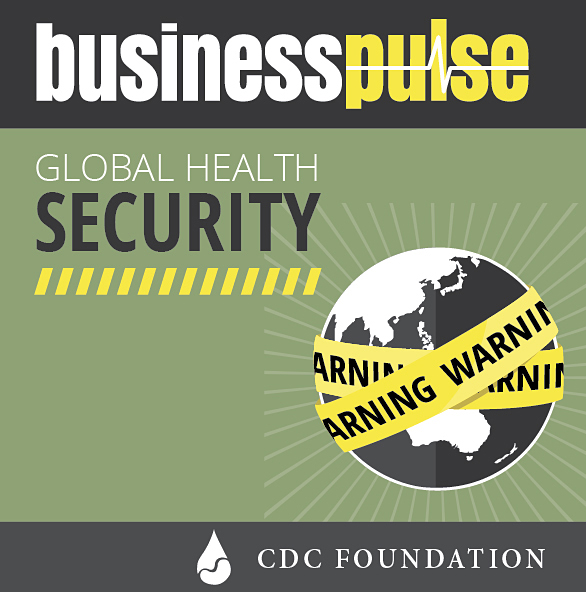 Global Health Security

New infectious diseases are emerging. And in our globalized world, microbes can travel across the globe in a matter of hours, causing potentially fatal illness and bringing business to a halt. Find out how CDC is advancing the world's ability to prevent, detect and quickly respond to threats.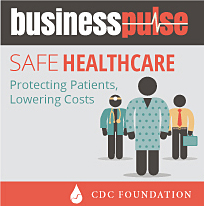 Safe Healthcare

The growing problems of healthcare-associated infections and antibiotic resistance cause tens of thousands of deaths and add billions to our nation's healthcare costs, much of which is preventable. Learn how CDC is both working with the healthcare industry to solve these problems and educating the public about how to prevent them.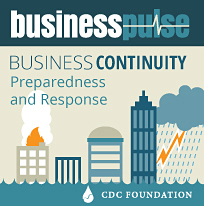 Business Continuity

Resources about CDC's work to help protect business from everyday health threats and major health emergencies and tips to preserve continuity of operations and protect business before a crisis strikes.
---
| | |
| --- | --- |
| | Learn more about CDC's 24/7 work to advance the nation's health security and a healthy economy. |