John Allegrante Receives 2017 Elizabeth Fries Health Education Award
By Dee Dee Honaman | Posted on March 31, 2017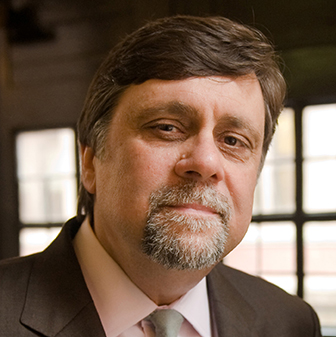 I am delighted to share with you that John Allegrante, Ph.D., L.H.D. (Hon.), today received the 2017 Elizabeth Fries Health Education Award. John received this prestigious recognition for his extraordinary and indelible contributions to the fields of behavioral sciences and health education as a researcher, academician, ambassador, mentor and public servant.
John's contributions to science fall into three areas: helping people learn about the importance of adhering to self-management of chronic diseases; raising awareness about threats to child and adolescent health; and helping to prepare the public health workforce to promote health and prevent disease, disability and premature death through education-driven voluntary behavior change activities.
Jim Fries, chair of the James F. and Sarah T. Fries Foundation, noted that John has made substantial contributions to advancing the field of health education and exemplifies the best of the health education profession.
Today's ceremony and lecture took place at the 68th Annual Meeting of the Society for Public Health Education (SOPHE) in Denver. The Elizabeth Fries Health Education Award recognizes a health educator who has made a substantial contribution to advancing the field of health education or health promotion through research, program development or program delivery. Award recipients receive a $25,000 prize.
The CDC Foundation is honored to partner with the James F. and Sarah T. Fries Foundation, which established and funds the Fries Prize for Improving Health and the Elizabeth Fries Health Education awards. The CDC Foundation manages and administers the Fries Foundation's public health award programs.
Dee Dee Honaman is the director for special projects for the CDC Foundation and Fries Prize administrator.