EvacuSpot: New Orleans creative approach to emergency preparedness
By Mila Rossi | Posted on February 12, 2013
The CDC Foundation and the Centers for Disease Control and Prevention's Office of Public Health Preparedness and Response's Learning Office selected the "EvacuSpot" project in New Orleans as a promising example of FEMA's Whole Community Approach to Emergency Management. EvacuSpots are 17 neighborhood pick-up points that can assist over 30,000 residents, who don't have the ability to evacuate on their own, to evacuate the city in advance of a Category 3 or higher hurricane.
The nonprofit Evacuteer.org proposed this collaborative effort between the Arts Council of New Orleans, American Institute of Architects and the Office of Homeland Security and Emergency Preparedness to support the City Assisted Evacuation Plan (CAEP). The final result is 17 commissioned public art pieces intended to beautify the neighborhoods that house the pick-up points but also to serve as memorable cultural landmarks.
City Assisted Evacuation Plan (CAEP) signs before and after: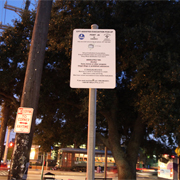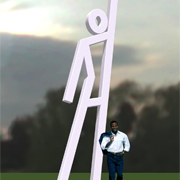 Read more about EvacuSpot and New Orleans creative approach to emergency preparedness on CDC's Public Health Matters Blog.